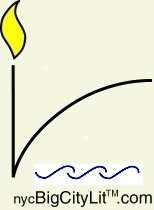 Fiction
Shampoo

by Jim Story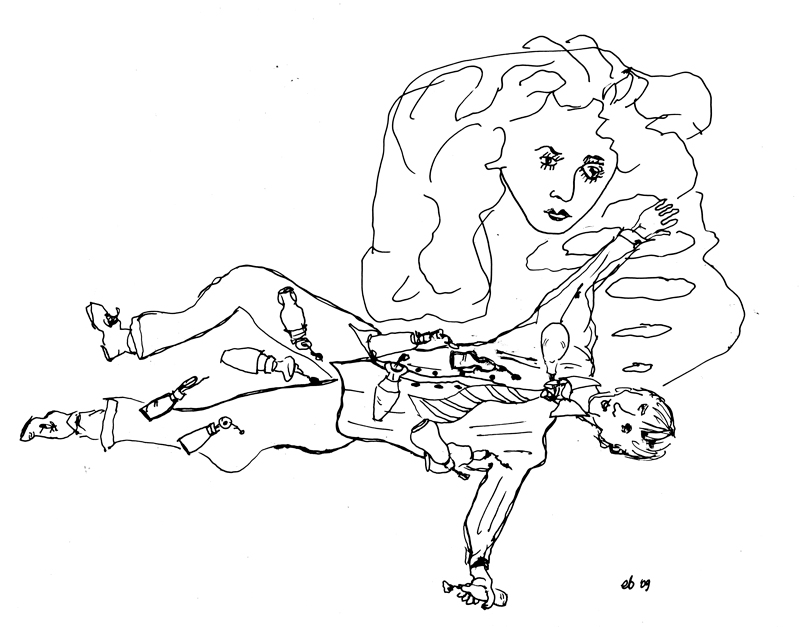 It was the closet that turned things around.
After his wife left, what Freddie Prendergast regretted most was the $230 collect call from Phoenix to their old apartment in Brooklyn. He'd accepted the call because she promised to reimburse him and besides, her sultry tone had triggered libidinous memories.
So, two months ago, when the call happened, he simply sipped his Rolling Rock and listened. It was her dime, right? He listened rather contentedly, as a matter of fact, legs draped comfortably over the arms of the one surviving armchair in his living room. At first Bridget — confident it would draw him in — reminisced about the last time they'd made love. Then followed a long description of her new job (making twice what he was making), which led inexorably to an account of her problems with her latest boyfriend. He listened while she droned on, wanting to be polite but gradually growing numb. Afterwards, he moped, steamed about her bottomless narcissism, but mostly — especially after the bill came through — depressed about the cost.
After all, the day she left he was stuck with three months' rent. Their agreement had been: she'd pay the rent while he paid for food, clothing and credit cards. (Which was no bargain either, considering what Bridget spent on clothes in the months prior to her departure.) His best friend Wally had warned: "How could you expect her to honor such a pact when the woman's guiding mantra is, 'what's mine is mine, what's ours is mine, and what you call yours is negotiable?'" Bridget was not a sharer. So when he'd received the eviction notice he'd scrambled to land a second job, bartending on weekends. His day job was selling shoes at Macy's.
What a surprise, then, to unearth the contents of that closet! When he and Bridget had divided their sparse furnishings — a small set of dishes, diminished by the two or three she'd hurled at him in anger, a wonderful set of Sabatier cutlery (he was grateful she hadn't hurled those), a set of bedroom furniture, a few mirrors and a smattering of kitchen appliances — he'd been perfectly happy to see her walk away with most of it. (He was not happy about the two muscle-bound males he'd never seen before who lugged it away for her, and, yes, he did wonder where she had met them, and when.)
Then, a mere month after her first move, she'd relocated again, to Arizona.
It was two weeks after he got the bill she reneged on paying that Freddie, in one of his sulks around the apartment, opening and slamming doors while knocking back a Rolling Rock, discovered what had always been there, hiding in plain sight.
Freddie had never been particularly into toiletries. Like most men — or so he supposed — he considered a bar of Dial and a Mennen's Speed Stick to be sufficient. He applied the soap both to his body and his scalp. It made lather either way; it removed the sweat and grime; why not? But as he sipped his beer and surveyed the contents of that closet, his brain began to speculate on the monetary value of those tightly packed shelves.
He rubbed his chin as he examined bottle after bottle. Forget the friggin' phone bill! he found himself muttering. It was like opening your sock drawer and discovering hundred-dollar bills!
Bridget had clearly never been satisfied with any product for more than one or two applications. He picked up several bottles and weighed them in his hand, then unscrewed the caps and peeked inside. No bottle was less than three-quarters full; some were unopened. He'd known she longed for the best, or biggest, or latest, or most flagrantly advertised, but this was well beyond what he'd ever suspected! Had she ever used more than an ounce or two before buying a different brand? Here was Clairol Herbal Essence and Clairol First Fusion, Prell, Pert, Suave, Pantene, L'Oreal Vive, Color Vive, Curl Vive, Curl-Moisture Vive, and French-Shine Vive. Here was something called Aveda Shampure which boasted that it was shot through with a complex protein extracted from "community collected Brazil nuts in Peru." There were flowers, fruits, spices in such profusion he wondered whether to rub it on or eat it. Jasmine. Honey. Almonds. Lavender. Chamomile. There was even something called Frizz Ease Hair Serum! (He imagined a hospital patient on a gurney with a drip in her arm.)
Freddie stood his beer on the floor, drew up a chair and began to scan labels. Shampoo for soft and silky hair, split ends, dry hair, oily hair, protein-deficient hair, hair that had been parched by the sun. There was a formula for untangling tangled hair, for making straight hair curly, for making limp hair bounce, for conferring luster, giving sheen, giving shine. What, he wondered, was the difference between those two? There were mountains of conditioners as well: for unruly hair (which apparently differed from ungovernable hair); even one to repair the damage of earlier shampoos!
Freddie's own hair lay atop his egg-shaped skull like a blond bird's nest. He had no idea whether it was thin, fat, fluffy or oily. But, since he really didn't care, could he not use them all?
On the two lowest shelves were bath bars. Some were pearly and translucent. Some had oatmeal and aloe vera and milk, and a number boasted moisturizing cream. Different flavors. Different scents.
He began to calculate and chuckle. Forget the rent. Begin with the fact that he didn't have to buy any soap for at least a year! Use them all! How long would they last? One year? Two? In fact, they might serve as girl-bait! Invite the ladies up to see his shampoo collection.
But no, there was a larger issue here. He laughed out loud, for the first time in months. He drained his Rolling Rock and went to get another. He'd been depressed by the lack of sex in his life, but how important, he asked himself, was that? Truth to tell, he knew he couldn't handle seeing another woman right now. And he'd been obsessed by the question of how long he should wait. Now, in a swelling epiphany, everything became clear. If he had suddenly solved the problem of the nation's budget deficit, he could not feel more delivered. His celibacy would last until he ran out of shampoo! That was the day he'd go forth to seek a new girlfriend. And after a year or so of his using these products, they'd probably be lined up around the block!
Jim Story's short stories, essays, reviews and poetry have appeared in Confrontation, The Same, Karamu, Folio, Pindeldyboz, The Slavic and East European Review, Helicon, Aspen Anthology, Berkeley Poetry Review, Steelhead Review, Now, Paper Boat, Hyn Poetry Anthology, Poets, Long Island University Magazine, And Then, and Home Planet News. He is the author of the novel, Wounded by History and is currently at work on another novel called Problems of Translation.