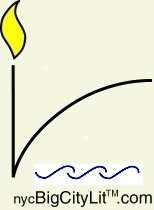 Poetry
Patrick Henry
Scarecrow Appearance
Plains stretched for miles, roll gently as the world
Turns round here. Corn gleams. Stocks graze. Traffic edges through
Settlements glad few changes come, but pleased now this
Yearly feast returns: lanes stirring as strange figures appear,
Oddly alike evasive locals, ever out of sight
Behind cottage curtains. But they've sent out
These envoys, built from card, wood, grain, straw, wool:
Hard fibres from the earth all gathered here.
That decoy who wards off dark birds from crops;
Once a slender shape out on cold fields;
Clothed sparse as labourers or prisoners who worked this land;
Strikes that comic pose those in comfort see in the deprived.
Few thieving rooks seem hardly to skulk
Down these neat-lawned streets, where cosmetic
Bird scarers resemble clownish TV show stars.
Our coastal town gives its own names to rural creatures.
"Joshskins", for the country men. "Moorjocks" for grazing sheep.
A tattered field tramp, someplace called "a bindlestiff".
Whether homeless traveller, farm guard, or faked plaything,
Each one earns some scornful adopted term.
(Port of Scarborough. Founded, 1252)
The sea calls in its invisible voice,
Deep as squalls break far out, and race fast in here.
Shuddered spurts of tides stir their dark mix of sounds,
Gulls shriek amongst, to pitch that caustic tone.
Raw force weathered these old hands: their faces gaunt as figureheads,
Bland as a hard landing's slats and stones.
They worked this port, lugged freight, fish crans, ice, biting ropes;
Or lived months on mounting seas that loomed,
Harsh as if beasts from depths old yarns told about.
Your man, a trimmer lad on trawlers, scarce a scared child,
Moved to minesweepers, blowing threats out of the drink.
Next, a ship's cook set to balance diets where vast breakers rolled:
Ends in pub corners, polishing his story, where brass vessels gleam
Bright as his eyes seize on reflections long valued deep.
Back to Poetry