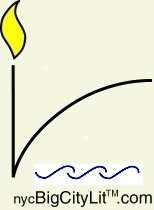 Articles


Fall 2013 / Spring 2014
The Recorded Poetry of Barry Wallenstein

by Christopher Cappelluti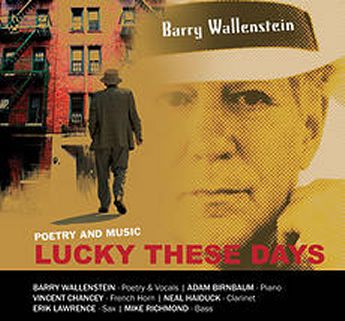 Barry Wallenstein is a poet from New York City who has published seven volumes of work, the most recent being Drastic Dislocations: New and Selected Poems (NYQ Books, 2012). He is Professor Emeritus of literature and writing at the City University of N.Y. and has written various essays and reviews on jazz related literature.1 Though, perhaps the most interesting and unique works of his prolific career are his seven albums of recorded poetry and jazz music. His connection to jazz was officially inaugurated when he was 18 years old, during his first reading at the Showplace in Greenwich Village. Unaware of his accompanist's identity until the last minute, he was paired with the legendary bassist Charles Mingus for an impromptu performance. For Wallenstein, this nerve-wracking experience marked the beginning of a fruitful relationship: poetry and jazz. To this day, he performs his poetry with jazz accompaniment, and sometimes without, across the nation and around the world. In late 2012, he branched out and contributed lyrics to pre-existing music, the ballads of the late great Pepper Adams. The result of this commission was the CD recording, I Carry Your Heart: Alexis Cole Sings Pepper Adams (Motema Records, 2012). While his varied output has been abundant, this review confines itself to the seven gems of recorded poetry and jazz music.
For Wallenstein, jazz is not merely an accompaniment. His jazz aesthetic inflects every aspect of his poetry, which can be heard and felt in his idiomatic phrasing, sense of character and narrative, and particularly his timing and meter. He has been billed as a "speech-singer" and more than one musician has remarked that working with his voice is like working with an alto sax. Though, while jazz is the lifeblood of his work, he is not a jazz poet. Poets such as Amira Baraka, Jayne Cortez, and, more lately, Steve Dalachinski and Kirpal Gordon, have been identified as "jazz poets," and others such as Langston Hughes and Jack Kerouac integrated jazz into their work. However, Wallenstein cannot be categorically labeled a "jazz poet" since his work is not "jazz-poetry" or an imitation of jazz, with references to tunes and artists (except very occasionally) but is, more specifically, "jazz inflected poetry" (Drastic Dislocations: An Interview, 2012).
While poetry may traditionally be perceived as a weighty subject, Wallenstein's jazz inflected voice imbues his work with levity, looseness, and occasionally irreverence. He often presents an idea, scenario, character, or feeling and reverses its meaning—turning it over like a multifaceted diamond in his hand—revealing the complicated nature of his subjects and emotional response. While he does not take himself so seriously, he manages to actualize some of his heaviest moods through the absurd or seemingly trivial. Nevertheless, darkness permeates these poems, a hard realism, an understanding and reckoning with criminality and violence. This darkness further links his poetry to the phenomenon of jazz, which stems from the African-American experience, one markedly riddled with violence, oppression, sorrow, and the ability (or necessity) to find light in times of darkness and catharsis in the blues.
The first release, the LP Beast Is (1978), has a spare accompaniment: Cecil McBee on bass and cello and Stanley Cowell on piano. The poems here weave themes of sex, death, violence, and introspection with jazz and free form music. Beast Is introduces Wallenstein's distinct voice that blends bucolic imagery and city-speak, but beyond this simplistic dichotomy, an original voice of idiosyncratic clarity. In "The Legend of the Wild West," the narrator meets a femme fatale:
…she led me in all softness
and covered my mouth
as if to silence caution
Then, and slowly, she worked her fingers into my mouth
I thought it was sex
It might have been murder
and if I hadn't been clued
by anyone who knows
I'd still be calling her death-lock love.
Interestingly, this poem flips the de facto on its head as the female penetrates the narrating male. Towards the end of the poem, he muses on his experience, realizing that "every touch is the touch of death." Wallenstein starts with a concrete image, character, or scenario and lets it grow, culminating inductively towards a universal conclusion. He uses the mundane to tease out a larger point, revealing an emotional truth that had been wrapped within the ordinary.
Stanley Cowell's piano shimmers like sunlight on a lake on "Skimmer," which presents the short life of a skipping stone. "Skipping—hitting my shadow, / leaving it—hitting my shadow. / Tossed right I could hit so many times." This scene and content is unusual for a jazz poem, though the underlying angst, longing and ambiguity are definitely within the jazz-influenced realm. "Skimmer," the extended metaphor, evokes a tone similar to "House in the Mountains," also set away from the city. The poem moves us through the countryside to gaze at changing colors of a wooded valley, to watch from afar and be still. The speaker tries to convince himself throughout that he can "do nothing," relax away from the tensions of city-life. One can hear an almost pleading tone:
And do nothing enjoy life
all clover
sitting pretty
in the catbird's seat
you needn't move
en joy u self.
The final line epitomizes Wallenstein's reckoning with ambiguity. The last broken up words—an ironic command to himself—suggests the difficulty this speaker has with just being. It doesn't say anything; rather, it suggests, hints at a meaning and in the process blossoms with a richness of significance. The title track, "Beast Is," is also naturalistic and impressionistic with a haunting accompaniment to a poem about sexual ambiguity and maybe dread.
His second album, Taking Off, was first released as an LP in 1982 and re-issued as a CD by Bleu Regard in France in 1995. Wallenstein increases the size of his jazz accompaniment/collaboration, featuring Bill Chelf on piano, Charles Tyler on saxophones, Jeremy Steig on flute, and Jeff Meyer on percussion. The opening poem "Careful Bump," begins with a jolting kick and cymbal crash leading into a bop-jazz drum beat. A sparse narration sets the city scene with Meyer's tom fills accentuating the bustle:
I was standing around
figuring out my situation
keeping to myself, outside of trouble,
when this guy bumps me
Whamm-o!
The narrator snaps back at the intruder, telling him to be more careful. "'Careful?' he says, 'why I'm so careful / I don't even see you.'" What the narrating ego at first takes as an affront is neutralized as the simple reality of a city street. Again, Wallenstein flips meaning in the space of a line, seamlessly shifting our emotional response from the expected to the unexpected yet inevitable.
"The Short Life of the Five Minute Dancer," which describes action in the face of finitude, is one of Wallenstein's pseudo-biographical sketches that contemplates the working artist's schedule. He paints the portrait of a man who, idle for most of the day, creates in short bursts, making the most of his limited time.
I'm six hours absent all day long
like a weasel in winter in a tree,
deaf to the world:
I drift in the haze, latent, secretive,
absently waiting to dance and do
for five minutes at a time.
This new version of the previously released, "Short Life of the Five Minute Dancer," feels looser and more playful, more emotive than its first recording, allowing a wider range of communication between words and music. Here Wallenstein explores life lived in the moment, which, striking deeper to the core, is always a defiance of mortality and death, the shadow of which looms large over his poems early and late.
Yet, at the same time, death is intertwined with life, as registered in "Love and Crush." "All the life we love / leaves soon to feed / some other life / other love." This 'love poem' is actually a death poem, or perhaps a life-and-death poem. "Love and Crush" observes the undeniable necessity of the food chain, the nature of decay and fructification, as the consuming woodworm becomes the pulp which it eats. There is "no need to crush or rush / this balanced diet" as the consumer today becomes the consumed tomorrow.
With Wallenstein's third album, the CD In Case You Missed It (1995), the content and tone of his selections possess, for the most part, a gritty hardness. The album features two separate bands: one with John Hicks on piano, Arthur Blythe on alto saxophone, Wilber Morris on bass and the second featuring John Fischer on piano and Mike Richmond on bass. The presence of Hicks marks the first in a streak of collaborations that would extend over the final 12 years of Hicks' life. Wallenstein's voice has matured here with a deeper, huskier tonality and his sensitive reading is perforated with emotional nuance. In "Blues 1 & 2," he examines the nature of conflicting realities, using disagreement to express a truth:
Such accidents do happen
Dancing; she says
I'm dancing beneath your loving blow
So I stagger
Staggered, he says no;
It wasn't a blow
It was a brush—feather light;
I fly around the world for your gold.
These two realities lay side by side, their love being a brush and a blow simultaneously. Two sides of one love, Wallenstein delivers the complicated reality of this relationship through dialogue and portrays the coexistence of a love that is possibly a threat, possibly an invitation, but, either way, certainly a cause for dancing. In "Anger," however, he begins with hurt and sees it through to transcendence, moving through the destructive and ending his poem on the other side of anger. He advises to let it go, exploring how narrow-sighted negativity may be dissolved in the vastness of equanimity—all through extended metaphor:
When anger falls on the plate like food
limp—something you wouldn't
want to eat—don't force yourself
I tell myself
let it go
…
spit that juice
into waters widening
where the elements in waves
will wash harmless
that wrath,
the truest feeling.
The negative becomes a potential for transformation, an opportunity to move beyond bitterness, all the while understanding that anger can only be neutralized but never eliminated since wrath is, after all, the "truest feeling." For even if one decides to relinquish harbored violent thoughts or feelings, which are as natural as instinct itself, only the naïve would ignore or dismiss anger which is, however latent, at the core of humanity.
Another significant track on In Case You Missed It is "Tony's Sequence," the first appearance of Wallenstein's most interesting and complete character, a man who symbolizes the seedy underbelly of Manhattan. As an anti-hero Tony has problematic predilections we can identify with that add depth to his character. When we first meet Tony, he engages in self-assessment, reflecting on his own materialism:
Tony, you're a slick/sick motha hubba
money in your ears
& your eyes seeing halves—half
what the gold, so-called, is worth…
…Tony, do you know how to minus?
we know—the whole world knows—
Canada, India, Brooklyn…
Through an interesting interplay between music and poetry, the Tony poems show a man trying to correct his base qualities. Though the poem is not penance so much as critical self-examination: "You're a dull toad, Tony / in a left-over stew." Before Tony can repent for his faults, he must take inventory of a life lived in the streets where his oldest and greatest teacher is experience.
The introduction of Tony on In Case You Missed It sets the stage for Tony's Blues (2001), which more fully dramatizes the misadventures of Wallenstein's street-smart alter ego. The ensemble includes John Hicks on piano, Jay Leonhart on bass, Michael Leonhart on trumpet, Vincent Chancey of French horn, and Evan Hause on guitar and percussion. The band and poet achieve an elevated level of unity on this album, particularly on "New York to London," which perhaps serves as the paragon of Wallenstein's ability to recite jazz inflected poetry with jazz accompaniment. Although his rhythm and voice is musical on the page, reading this poem as text pales in comparison to the delight of listening to its tight syncopations with Jay Leonhart modulating his bass lines according to Wallenstein's delivery.
On "Tony Visits Hotel Splendide," Hicks' lyrical playing creates a lush space which Tony can occupy. Poetry here verges on the threshold of song lyrics as Tony interacts with the population residing at the Hotel Splendide. The setting provides him with all he needs: conversation, drinks, encounters, a place to belong, "armfuls and respite—not cold truths." Tony has endured a life of cold truths, which are the stuff of his youth. Just as jazz music has roots in violence, so too does Tony, who as a child would visit his father's slaughterhouse:
Tony's Dad
carried him across a river of blood…
…and the steer's blood puddle
high enough for a young Tony
to need either hip boots
or a lift onto father's difficult shoulders.
In the slaughterhouse, Tony's dad is the patriarch who holds a monopoly on violence. He provides security when Tony feels eyed by the butchers, "as they turned from the knives and hooks / to [his] position on the boss's back." Yet, while Tony's dad guards and protects our young wiseguy-in-training, he still inspires fear in his blood-slicked clothing. Wallenstein's recitation here is gravely, his voice convincing, as Tony reveals his soul. He recalls with clarity:
They bled the cattle
and clubbed the calves—
something to do with the taste of the meat
and as young as I was, I studied it.
While Wallenstein need not be pigeonholed as a "jazz-poet," the poem "Blue Smoke Above the Bandstand at Fat Tuesdays" celebrates jazz in scene, setting, and cadence. The narrator sits in a cool club, listening to a burning ensemble, and takes in the music while watching an old flame who is also there, smoking with her new flame. He reflects on his former relationship, how things have changed, while the music soars along with the poetry:
Cedar Walton's riffs,
joyous in three speeds,
blasted and whispered
wild freedom within a perfect frame
This poem is bittersweet, accepting the passing of a love which has run its course. It is fitting to be paired with jazz; an art of the improvised moment, a form perpetually burning away.
The next CD, Pandemonium (2005), broadens musically into unexpected regions. John Hicks returns on piano with Curtis Lundy on bass and cello, Vincent Chancey again on French horn, Daniel Carter on sax and trumpet, and the unique guitare accommodée of French musician, Serge Pesce. Pesce's experimentations with modulating and distorting the electric guitar add unique sonic textures which enhance the album's ominous tone. Pandemonium is the farthest from any classic jazz sound which had been cultivated on all previous releases and is, perhaps, Wallenstein's darkest album. To quote the title track: "They, driven by doubt and a whim, opened the box / and out everything jumped, fluorescent."
"The Job 2008" is a claustrophobic dystopian poem where the narrator works within a Kafkaesque state. He is charged with the task of recording the names of each person who's been "disappeared" and then reporting his findings to the state. However, he is not very good at his job and some humor seeps through the cracks of the poem's sealed-off atmosphere. While recording his facts, the narrator "reverses truths" regarding the deceased and mixes up their sexes, confusing "Joe with Josephine, / Michael with Michelle, / Sally with Sally." Pesce conjures an eerie feeling by playing his electronically effected guitar with a bow to get a fuzzy violin sound. The menacing accompaniment ends abruptly leaving just a cornered voice:
But if I lose this assignment
I may have to be pushing buttons again,
as during that sorrowful time
melting by the equator,
counting children;
that was not a job to talk about.
The epigraph to "Insinuation" quotes the jazz saxophonist, clarinetist, and epic personality, Mezz Mezzrow. "Never remind a gangster of his pulse, unless you want to lose yours fast." The poem is a narrative with a mellow musical backdrop that evokes the mood of a noir pulp novel:
I come to this page not to tell a story
But to escape the tangled tale I'm in
With its plot puffy as a tick on a fat-assed steer
& too many characters like Big Boy Billy,
Sally Gene, Tommy Trout, Tony from the city,
and the dangerous and young Baltimore Slim.
…their love for each other, selfish and sacrificial,
is a cloak of safety in their world
Though, while the dramatis personae find support in each other, the narrator's association with them is detrimental, the insinuation being that he is guilty by association. In Wallenstein's world, such friendships and entanglements are not so easily undone.
However, Pandemonium moves beyond the grim and grave and, like Pandora's Box, culminates in hope. This album's end touches upon spiritual truths as well as emotional ones. "Bigs and Littles," uses humorous music and delivery however, if read off the page, the poem could be taken as quite sober and serious. Wallenstein reveals a broad perspective while, interestingly, his humor imbues the poem with urgency, as he meditates on his own, our, and the planet's relative insignificance. The following poem, "Prayer," is a secular though solemn supplication directed towards Mother Nature, accepting all that she births into existence: "lead and gold and all that glows." Wallenstein implores, prays to her, "don't take away my stumbling block; / leave alone my stumbling block," since a life without obstacles and trials is not complete.
A year after Pandemonium was released, John Hicks had passed away. The next year Wallenstein, in new company, released the CD Euphoria Ripens (2008), which is dedicated to the memory of the great John Hicks. The music on this album boasts a broad emotional range. Adam Birnbaum accompanies on piano, Steve Carlin on guitar, Daniel Carter on sax, trumpet, and clarinet, Vincent Chancey, as always, on French horn, and Bob Cunningham on bass. Euphoria is more optimistic than the previous three albums, opening with an eccentric first track, "Silly Matters," which sets the album's general tone:
Lately it's all silly baggage
foolish rumination…
…Everyone buckling down
to solve first one oh-so-personal problem
and then a second—very silly.
The poets have strayed over the hill
their sad songs trembling only grasses.
The first instinct is to take the word matters as a noun but there is another layer of meaning in which it can be read as a verb—silly matters—which is to say, silly is important. So important, in fact, because it is often violent, if possibly indifferent, and leaves lasting consequences. Indeed, what is silly is worthy of our attention. The music accentuates this, shifting from playful to dangerous; opening with a cacophonous blast and closing with sinister runs up and down the bombed-out landscape Wallenstein conjures:
A small bomb floats out of the sky—
very dirty—
a lonely piece of confetti.
…
Which fool said it had to come down?
Stupid.
"In the Parlance of Mezz" and "Under the Spell of Muggles" (a reference to marijuana) add up to a pair of poems about the infamous Viper himself, Mezz Mezzrow. These two poems, particularly the first, bear the trappings of what might be called a jazz poem—the voice, the content, the meter and rhythm. Wallenstein's idiomatic speech is spot on while some phrases—set in quotes—are borrowed from Mezzrow, as he shows scenes from the musician's life. Finally, to close the album, John Hicks' death is treated with reverence without excessive mourning; this poem is a celebration which begins and ends in music. Birnbaum pays homage to Hicks by referencing "Hicks Time" and "April Eyes" and the band, after shifting rhythm and tempo, finally come to a point of silence before the last line where Wallenstein counts it off: "OK let's go—a one, a two and a one two three…." He lets the band have the final say. By beginning with a jarring blast and ending with a touching elegy, the jazz sweetens up the close of Euphoria Ripens.
Wallenstein's most recent CD, Lucky These Days (2013), collects poems that were written at La Monastère—a writer's residency located above the medieval village of Saorge, France. Though, while this collection was drafted in France, these poems are really from Mulberry Street, from Washington Square Park, from Greenwich Village. Featured musicians include Adam Birnbaum once again on piano, Vincent Chancey on French horn, Neal Haiduck on clarinet, Erik Lawrence on saxophone, and Mike Richmond on bass. Wallenstein gives the band even more time on this album, kicking off the first track with Richmond's scurrying bass solo followed by Birnbaum's haunting piano phrasings. Only when deep in the music does Wallenstein begin counting blessings; first negatives ("lucky not to have been stung by wasps"), then positives ("lucky to have tasted the Village"), after which the poem atrophies into an improv session of "So What." The dissolution in music is a fortunate chaos, a lucky place to be, beyond forms and words—lucky to be in jazz.
Wallenstein paints yet another interesting character—"One of the sorriest individuals / to ever scrape leather on Joy St."—otherwise known as, "Jack the Hat." Birnbaum's theme unrolls like a carpet for Jack to tread, cool and nonchalant. However, while Jack may be perceived as master of all he surveys, "the truth, as always, was different." Jack is an opportunist whose sight is always set elsewhere, being "scarcely near / where ever he was." His cool detachment and dishonesty lead to his downfall, as the curtain comes down on our hip charlatan. Jack is not as complex as Tony; he does not possess Tony's faculties of reflection, his desire for companionship, or his joie de vivre. Jack the Hat's undoing is wrapped up in his inability to peer into the present moment, the concrete now, which is a skill so deftly deployed by Wallenstein himself.
For instance, in "What's Now," he blends together the scene of a night club, an overtone of sexuality and guiltless pleasure, along with the importance of being present. Since the beginning of his writing career, his poems have touched upon this theme of relishing the present moment and, while enjoying oneself, either overlooking or not giving into the reality of death:
She'd know—every touch from childhood on
has told her so—this moment now,
rippling beyond borders,
might prove her very best chance.
His delivery is impeccable here, as it is on "In These Times/ Charity," which he recites twice—first alone and then with the music. Although presented a bit humorously, this poem is a realistic look at the hard times we are currently in, hard times "as in the old days," where not every request for help is replied to graciously, if at all.
In 2012, Wallenstein contributed lyrics (a natural outgrowth of his poetry) to I Carry Your Heart: Alexis Cole Sings Pepper Adams, a tribute album to the jazz musician and Volume Five of the Complete Works of Pepper Adams. Compared to the rest of his recorded work, this album is an entirely different beast, as he makes another move towards the unexpected. In this case, he pairs his verses to preexisting music. Since Wallenstein has shared his poetry career with jazz accompaniment, it is quite fitting that he would write lyrics to accompany these ballads. Considering the lyrical quality of his previous poetry, it is no wonder that I Carry Your Heart is a wonderful marriage of words and music.
Each Wallenstein album sounds as different as were his various collaborators. The musicians present on his albums, as well as those participating in live performances here and abroad, comprise a diverse and brilliantly talented array. While reading these poems is a worthwhile experience, it bears remembering that Wallenstein's body of work is a celebration of jazz and, even before his first reading with Mingus at the Showplace, music has been a guiding point on his creative compass. Over the years of recording he has given his musicians more time to play, more space to explore, and this decision is to his and our benefit. Wallenstein has created an idiosyncratically rich and rewarding collection of recorded poetry and music that is at once dark and light, menacing and joyous. Bob Rusch, founder and director of Cadence Jazz Records and NorthCountry distribution, should be thanked for producing and disseminating the recordings of this poet and vocalist over the past four decades.
1 A selected bibliography of Wallenstein's essays and reviews of jazz related literature, as well as reviews of his books and recordings, can be found on his website: www.barrywallenstein.com
Works Cited:
Wallenstein, Barry. Beast Is. AK-BA Records, LP #10200, 1978.
Drastic Dislocations: An Interview with Barry Wallenstein. By Kirpal Gordon.
Taking Giant Steps: Giant Steps Press. 12 Mar 2012. Web.
Euphoria Ripens. Cadence Jazz Records, CJR 1210, 2008.
Carry Your Heart, Vol. Five: The Complete Works of Pepper Adams. Motema Records MTM 102, 2012.
In Case You Missed It. SkyBlue Records, CD #106, 1995.
Lucky These Days. Cadence Jazz Records, CJR 1242, 2013.
Pandemonium. Cadence Jazz Records, CJR 1194, 2005.
Taking Off. AK-BA Records, LP #1040, 1982. (Reissued by Bleu Regard Records, CD: CT 1950, 1995.)
Tony's Blues. Cadence Jazz Records, CJR 1124, 2001.
Christopher Cappelluti has contributed fiction and non-fiction to Anamesa, American Book Review, Berfrois, and the Weird Fiction Review. In 2012, his MA thesis presentation, "The Many Faces of Ulysses: Joyce and Dante Rewrite Tradition," won grand prize at the NYU GSAS Threesis Academic Challenge. Christopher currently works at the NYU Expository Writing Program and lives in Brooklyn, his native borough, where he is at work on a novel.