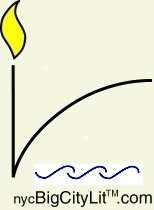 Fiction
Absent Without Leave

Thaddeus Rutkowski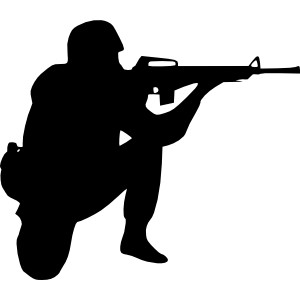 Without warning, a friend of mine showed up at my door. I knew him from high school. His father had been a drinking buddy of my father's.
"Where did you come from?" I asked.
"South Carolina," he said. "That's where I'm stationed."
I remembered he'd been in college, but he'd dropped out to join the Marines. I was surprised he'd found my house. I didn't remember giving him my address. I was living in town with a couple of roommates for the year. The house was far from campus.
"How did you get here?" I asked.
"I hitchhiked. It took me a couple of days. I walked about twenty miles."
"Are you on leave?"
"No, I'm AWOL."
"How long are you going to stay?" I asked.
"Until they come to get me, I guess."
* * *
I went to check my mail. I was waiting for a letter from my pen pal. I'd met her the previous summer, when she was in a program at the university. After the program, she'd moved back to the Midwest.
Luckily, I got a letter from her. Her stationery was irregular—it was torn and had doodles in the margins. She had enclosed a poem. As with most poems I'd read, I didn't understand the main thing she was talking about. But two lines from the poem struck me:
A scream is a yellow arrow.
A smile is shy violet.
The colors added to her expressions of emotion. Why not those colors with those feelings? I saw no reason why not. Some people associated colors with sound. The idea was alien to me, however.
I sat down immediately to reply to her. "I think we should see each other," I wrote. "I can get to where you are. I'll take the interstate. It'll cost me nothing, because I'll hitchhike. If it takes me more than a day, I'll put out my bedroll next to the road and spend the night there."
* * *
One of my roommates called me to her room. I didn't know her well; she was friends with other people in the house, not with me. She invited me to sit, and since there was no chair, I positioned myself on the floor. She also took a seat on the floor, with her back to a wall. Her nearly blond hair fell in strings past her shoulders. She looked at me sternly through her glasses.
"Your friend who's visiting," she said. "is he in ROTC?" She pronounced the acronym "Rotsee."
"No," I said. "He's an enlisted man, in the Marines."
"The Marines don't have a good record with women. They aren't feminists. I'm a radical feminist. I don't want a Marine in the house."
"Right," I said. "I'll ask him to leave."
In truth, I had no desire to evict my friend.
"I don't believe you," she said. "You just want to get out of this room. You've never wanted to talk to me."
"No," I said. "That's not it. I'm learning a lot about feminism, living here."
"I doubt it," she said. "You see women as sex objects."
"Not at all," I said. I meant I hadn't put women and sex together at all—I hadn't figured out how to do that in a real way—but I didn't explain myself.
"OK," she said, "you can go."
As soon as I left her room, I knew I wasn't going to apply any of her principles to my behavior.
* * *
My friend told me about his life in the Marines. "Sometimes," he said, "we marched through a swamp at night. The water came up to our waist. The next day, we crawled on our backs while live bullets flew over us. If we stood up, we'd be dead. The sergeants called us Sweet Pea. They stood over us and said, 'Move it, Sweet Pea.' If we weren't fast enough, or if we smiled at the nickname, the sergeants beat us."
"They just hauled off and hit you?" I asked.
"No, we had to stand at attention with our hands behind our head while they punched us in the stomach."
I could see why my friend had left his base without permission. "What are you going to do now?" I asked.
"I'm applying to become a conscientious objector. I already told my barracks leader."
"What did he say?"
"He told me I was as full of shit as a Christmas turkey."
* * *
I received a reply from my pen pal. Again, it was on unusual stationery: a white sheet with blue decorations, coupled with a plain yellow sheet. The handwriting went at an angle across the page. The words stopped at the bottom, then resumed in a smaller size in the margins. She had started writing at home and finished the letter in a new location–a coffee shop.
I scanned the letter for a response to my offer to visit, and found it near the end. "You don't have to come all this way," my pal said. "After all, we're not getting married or anything."
* * *
I heard my feminist roommate call from the upstairs bathroom: "I smell body odor on my towel! Someone used my towel. Who was it?"
At first, I didn't know what she meant by "body odor." Which part of the body did she mean? Then I remembered my mother used to talk about "B.O." when I was living at home. My mother said it stood for "bad odor," but I realized it could also mean "body odor." I knew the smell we were talking about.
My roommate confronted me with the towel in her hand. "Did you do this?" she asked, "or was it your friend from Rotsee?"
"He's not in ROTC," I said. "But I'll ask him."
Someone in the house was guilty of darkening the towel. It could have been my friend. It could have been me. I wasn't in the habit of identifying towels before I used them.
* * *
When I next saw him, my friend told me he'd visited the Army recruiting office on campus.
"Did you talk to anyone?" I asked.
"I found an officer, and he asked me, 'Are you in the service?' I said yes, and he brought me to his desk right away."
"What did he say?"
"He said that after 30 days of being absent without leave, I would be classified as a deserter."
"What does that mean?"
"Well, the penalty for desertion is court martial, possibly the firing squad."
"What did he say you should do?"
"He told me to return to the Marines immediately."
* * *
I started out on a trip to see my pen pal in the Midwest. I had $10 in my pocket and a knapsack on my back. Between my town and the nearest interstate highway was a 30-mile stretch of road. The route had two lanes and little traffic. I stood by the road and held out my thumb, then sat on my knapsack, then stood up and held out my thumb again. It took me about two hours to get 20 miles. At that point, I saw a county bus heading back to where I'd started. When it pulled over not far from me, I ran to its door and climbed in.
I wrote to my pen pal and told her I wouldn't be seeing her any time soon.
* * *
Weeks later, I heard from my friend in the Marines. He sent me a letter, saying he'd returned to his base soon enough not to be tried as a deserter. He was expelled from his training program, though. He'd been studying cryogenics—liquid-fuel systems for missiles—and was an A student. He'd been reassigned to a typing job on a Japanese island and was heading there soon. When his commitment was up, he would be discharged and banned from re-enlistment.
"I'm looking forward to Okinawa," he added. "I can learn some Japanese there."
Thaddeus Rutkowski is the author of the novels Haywire, Tetched and Roughhouse. All three books were finalists for an Asian American Literary Award, and Haywire won the 2013 Members' Choice Award. His writing has appeared in The Outlaw Bible of American Poetry, The New York Times, The International Herald Tribune, Fiction, Fiction International and many other publications. He recently received a fellowship in fiction writing from the New York Foundation for the Arts.