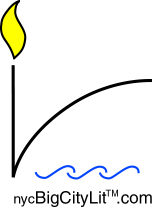 Special Events / July 2001


Manors on the Hudson

04 Independence Day at Sunnyside (home of Washington Irving), Tarrytown. July 4, 1855. Full day of live entertainment including dramatic presentations, speeches, period music, and traditional country dancing. (914) 591-8763.

04 Independence Day at Van Cortlandt Manor, Croton-on-Hudson. Noon to 5. July 4, 1801. Cannon-fire, parade, costumes. Speeches and songs, military re-enactors performing drills and musters. (914) 271-8981 for information.

~ . ~

03 PARIS "A Feast Of Friends: A Tribute to Jim Morrison and The Doors," at the Elysée-Montmartre (72 bd Rochechouart, 18e, M° Anvers, tel: 01 56 07 06 00).

08 Sun 6:00 Big City LitTM presents "The Subterraneans: Kerouac & Kees," Cornelia Street Café (Village, Bleecker/W 4). Scheduled readers plus open mic for poems by or about Jack Kerouac and Weldon Kees. Also, recording session for this month's "The Dark" feature.

14-21 Irish Arts Week, East Durham, New York (Greene Country, Route 145. Exit 21 off the Thruway.) Big City LitTM will be participating, offering poetry and music.

22 The Second Annual Festival Reading of Big Sur

On Sunday, 7/22, Jack Kerouac's novel, Big Sur, will be read aloud by distinguished poets and others at day-long festivals in San Francisco, Huntington on Long Island, Lowell, Massachusetts, and Orlando, Florida. All were key places in the author's life. Conceived by poet and historian George Wallace (ed. Poetry Bay), the coordinated four-city festival grew out of last summer's exhibition, "Kerouac in Northport" . . . (See Series on Series, June issue.) Details: http://www.poembeat.com.