.
.
.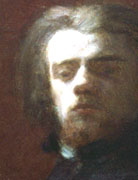 Masters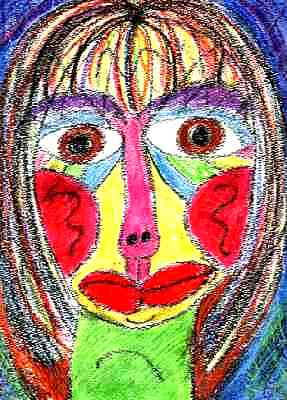 Feature:
Self-Portrait/ Monsters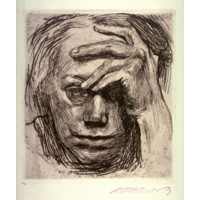 Twelve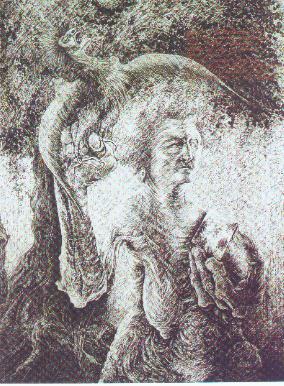 Confessional Self-Portrait
Ellen Stoepel Peckham

(series of etchings with script overlay)

Guarded as the centurion olive
Tough and rooted deep enough
To be inured to drought
Whether of sky or spirit—
Maybe blind
Or only inward looking
Refusing to see death in the mirror
Or hear the familial siren
Crying madness in her mind.