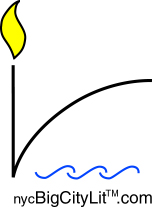 Interviews
Excerpted from
Then the Americans Came: Voices from Vietnam
by Martha Hess
(Four Walls Eight Windows, 1993,
$22.95, hardcover. ISBN:0-941423-92-1)
Mr. Nguyen The Chat
They bombed so much here because it is the border between North and South. The Americans wanted to stop the transportation of weapons and supplies. The worst time was 1967, 1968, especially in 1968 during Mau Than, the Tet Offensive, when the Americans stepped up the war. They bombed schools and hospitals, places crowded with people. In Vinh Quang village, one hundred and two people were killed by one bomb. We dug up the shelter and found sixty-four bodies, and we made a common grave.
There were fourteen people in my family and now there are only four. My mother was killed when I was thirteen. We buried her with the help of neighbors. We just buried the dead, no coffin or anything. The bombing was too fierce. Before the war, Vinh Quang was so beautiful, but all that remains is a wasteland.
Mrs. Phung Thi Tiem
I am the head of the Kham Thien Women's Union. I will tell you what happened. It was 10:20 on the evening of December 26, 1972. People had returned from work, eaten dinner, and many had already gone to bed. And then the Americans came. Many older poeple, women, men, and many children were killed in that bombing. They were supposed to have been evacuated, but the 24th was a Sunday and the 25th was Christmas Day. So people thought the Americans wouldn't bomb. They returned to their homes.
That evening buildings were destroyed, everything. Many people were injured and entire families were wiped out--from the youngest to the oldest. In one family, five generations were killed together. . . .
We spent that week digging out the shelters, looking for missing people. The smell of the dead was terrible. We collected the bodies in one place, and then wounded were taken to the hospital. People whose homes were bombed mostly went to live with relatives in the countryside.
American pilots dropped all those bombs, yet we were merciful. When an American pilot was shot down and brought through this very street, nobody touched him.
. . .
Many people are handicapped today. Many people lost everything in the war, and can't support themselves. So you can tell the American government to make reparations. To be fair, the Vietnamese didn't send troops to invade America. Never, never forget. We remember the war. We remember our losses. All the little children--nine years old, thirteen, they had committed no crimes for the Americans to come and kill them. When they died in the bombings, their eyes popped out from the compression. Their bodies were mangled. Small children and old people. They lived here, and worked their whole lives here. They never sent troops to America. They never took one plant, one leaf from America. Why did the Americans come to destroy everything, to kill the people, to kill small children, to kill even pregnant women--why? Don't the American people even know why?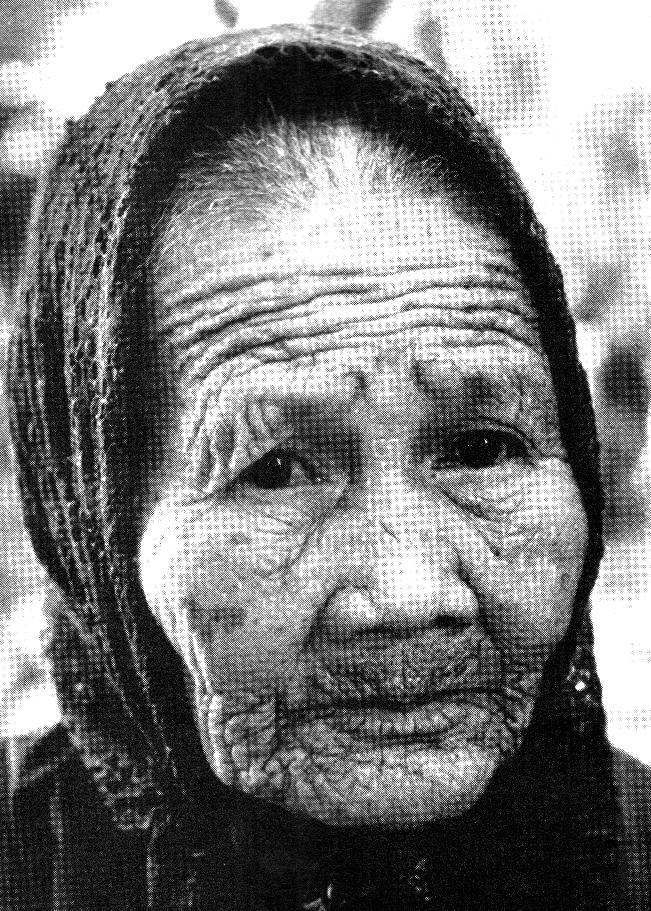 Tran's mother-in-law
Photo: M. Hess
Mr. Tran Van Nhan
Tay Ninh used to be dense forest. The Americans came with bulldozers and toxic chemicals and defoliants, and they destroyed it.
In 1945 I joined the youth forces. I fought the French and the Americans right here in my native land. After the Geneva Agreement we were supposed to go to North Vietnam. I stayed underground. In the daytime I lived as a farmer, at night I carried a gun. We killed Ngo Dinh Diem's men. Later the Americans came, and we went into the tunnels. First, they came to Cu Chi--we are close to Cu Chi. They had tanks two hundred meters from my house, to block the road to Saigon. By then I was head of the battalion, and I fought them here in An Tinh. That's a famous battle. Three hundred Americans were killed.
My brother was killed. He had survived prison at Con Son and had come back here, until they found him in a secret tunnel. A lot of people switched sides, joined the puppet forces--we call them chieu hoi--but they never betrayed my wife. A concentration camp existed here, and my family lived in it. If you wanted to leave you had to get permission, and when you returned you had to tell them you were back. The American and puppet soldiers were terrible. When they captured people, they tied them by the neck and dragged them behind their tanks, and then they cut off their heads. Many women were raped, but they never talk about it.
Mrs. Kieu Thi Xan
I was caught twice, in 1969 and 1972, for helping the revolutionary forces. I was beaten and tortured with electricity. They killed my husband, and all five of our children were killed in the war. I have no husband and no children.
Mrs. Hong
I was in the young volunteer forces, building the roads, on the Truong So Mountains. I was bombed in a B-52 attack on the Ho Chi Minh Trail. I had gone south in 1965 to work on the Ho Chi Minh Trail, and I got hurt in 1968, lost both arms. I met my husband there. He was a soldier passing through, and we fell in love. He went south, and I got injured. I went away and never told him, but after the war, in 1976, he went to my native land to find me, because he knew where I was from, and then he came here and we got married. He works for the center, and we live here with our two children.
Mrs. Truong Thi Mong
Mrs. Mong was found in Ho Chi Minh City in 1982 and brought to Hoang Long Institute. She had been a member of the Special Forces, called the Dac Cong. Tuyen says they were excellent fighters, who moved in the night. The dogs couldn't track them.
There is nobody left in my family. I was born in Hue. I led the way for the Liberation Forces to enter the gates of the Citadel, and I led the army to fight the Americans in the airport at Tay Loc. I captured the guard outside and brought the army in. In 1968, Mau Than, about fifteen thousand Americans occupied Hue. My comrades and I attacked the security office, and got caught. We were in a tunnel and we fought them. Four of us were arrested, two wounded and two killed. I am the only one still alive. They killed the others. I was nineteen. They used electricity and metal sticks and they raped me, many soldiers. They gave me a disease. I was a prisoner for six years, in Quy Nhon and Phu Quoc, and then I went to Saigon. Now I can't remember very well, because I was hurt all over. I am wounded. I can't work. I can't even sew something. Before I could, but the eyes cannot see anything. I have a ring, and I say I am married by the ring. I always want to make myself beautiful, and sometimes I wear traditional Vietnamese clothing--the ao dai. But I am crazy.
Nguyen Van Tuyen
Tuyen and I talked endlessly about Vietnam and the war for the weeks we worked and traveled together, and I often turned on the tape recorder. Here are some of his thoughts.
We have four thousand years of history, but from around 200 B.C. Vietnam was invaded by the Chinese, and they conquered us. Their domination lasted more than a thousand years, until 938 A.D. There were many, many uprisings against the Chinese, and two of them were headed by women.
Trieu Thi Trinh was born in my native province, Thanh Hoa, in 248 A.D. She seized Hanoi in six months. It was called Tong Binh then. In the beginning, the story goes, she was asked to become a wife, but she said, "I don't want to be a wife. I want to ride strong winds and sail the waves, to cut off the heads of the big fish and do away with the enemies of our country. I don't want to be a slave or a concubine of men."
She became a great general. The Chinese soldiers said that it is easier to fight a tiger than a lady. So, I tell you, the women in Vietnam are very strong. We always say that when the enemy comes to the house the women must fight. Everybody knows that saying. During the war, most of the villages were run by women, because the men went to the front. Women looked after the children and took their sons' and husbands' places. They joined the war, too, and now they work in the government. Mrs. Nguyen Thi Dinh is a vice president of the country. Vietnamese women today come from four thousand years of foreign aggression. That's what I think.
(Reprinted by permission of the author.)