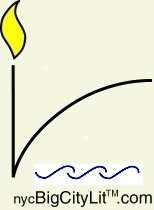 Essays
The Barber of Timbuktu

by Patrick Henry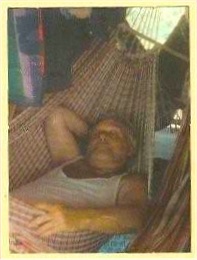 The third extract from A LIFE AD-LIB (autobiography), Ariel Books, London, 2008.
The plane was three-quarters full, showing that the bribe I had paid to get a ticket, had been the ruse I suspected. A Russian forty-seat prop aircraft piloted by Belgians, it reached the desert township twice weekly. It was exhilarating to land there in the dry, pleasant heat, when my aim had nearly slipped up at that last hurdle. A tall youth in a headdress came to me in the arrivals hall. Describe my luggage and he would quickly find it and then take me to the best bargain hotel in town, owned by his relatives. Within fifteen minutes, all this happened. Things were beginning to go well, if I held my breath.
My young new guide had collaborators: a likeable teenage gang of the town. He was Mohammed, cool and street-wise, and I called him Mohammed Premier, because his right-hand man had the same name; and so became, Mohammed Deux. A short, neat fellow and history student, the brains of the outfit, he explained Timbuktu on my visit.
Yusuf had an old jeep and brought wheels to every move we made together. Sadiq was an overweight, naïve character, the clown of the group by his awkwardness. After a few minutes moving into my hotel and a quick shower, the group were ready for me to see the town, now the afternoon heat was receding. But I first had to write a contract with them on a hotel receipt form. A surprising formality, maybe, but not when remembering the problems between guides and authorities that hit me in Senegal and Bamako. My arrival here had to be recorded at the police station, my transactions with these boys declared. The stern officer questioned my movements in the continent and heard my plans starting from today. A silent pause ensued and all held our breaths.
Then he nodded curtly, saying, "That will be acceptable, but you also must pay an immigration fee to our town."
Here it came, another bite put on, an arm and a leg taken as if by a crocodile, the savage predators that prowl these areas, I thought. He named an amount, small enough. I placed notes on the desk.
"No." He shook his head. Would it be a lot more than I had heard? I feared. He took out a centime coin. Three of them he wanted. Equal to one pence only. I paid up, mystified. He counted the three coins solemnly into a drawer. Would there be more reckoning to come. It was hard to understand.
Timbuktu had a Moorish university before Oxford existed. Its central building still stood here, seven centuries later, amazingly, being made of only mud. The Mosque interior stayed cool and shaded out of the sun and dust outside. Annually, everyone joined in to preserve the building by renewing its wattle and daub type construction.
A nearby museum made of stone and timber, held artefacts from centuries earlier. A street of stone houses included one indicated as the residence of Mungo Park. When the Scottish explorer became almost the first European to set eyes on here, he must have rightly felt distinguished. But in my way, I felt some individualistic achievement reaching here in a slightly hazardous way, and being drawn into the local society as an equal. Tourists were rare at the time. A backpacking couple from Paris stayed in the next room to mine one night, but I had chance to speak to them only briefly. An elderly Dutchman on an old bicycle also exchanged a few words. I wondered where he would ride from here. "South" came his answer. This covered a lot of territory, and possibilities, and dangers. I felt adventurous enough, having survived the journey from Senegal and Bamako, and the crooks there, not to mention the police, who were even worse.
The market hall among its produce, held five-foot blocks of what could be granite or a scrubby sort of ice, but were made of salt. It came from a thousand miles away on the Algerian border. Camel trains took fifteen days going there unladen, and the same bringing it back. Resting in the heat of the day, progress came at night, partly for coolness, but also because they navigated by the stars. Every group had a veteran driver, because it needed a lifetime to learn about the stars. This trade remained a main occupation for the town here, a routine unchanged in five hundred years. The families of camel-drivers lived in tents among dunes at the edge of town, waiting return of their men, or tending to them if back again for a few days off. The animals stood patiently in evening light. In India I had heard that this is the most loyally useful creature, giving all to a man treating it well. Mohammed Premier and I would walk together at these times through these districts, when his pals played games in the hotel area. He wanted to hear everything about England, and about my life travelling far. While his mother was native to this place, his father had been Moroccan, from Ouzerzatte. Had I been there? Of course. "You have been everywhere. I have been only in Timbuktu. Could I go to Ouzerzatte? What is it like" He asked.
"The area is like here, it is another edge of the Sahara, hardly much different. The town is fine. I was there for one night, on a bus trip from Marrakech to Fez. But it is nothing like Timbuktu. You have a special place here." I said.
"We are the best town in Africa? In the world you would say?" Mohammed wondered. "Or which are your favourite places?" I mentioned Marseilles, Oaxaca, Benares.
"Could I not go places? Study in Paris. Be a footballer in Manchester. Is that good?"
"Great place for bars" I told the Muslim "Oh, I read poetry there once." Then he said: "But you never learned football. You are not ambitious. You never got married."
"I've had lady friends, but they all disappeared, one way or another." I said.
"It was you who disappeared. Here you are again, on the far side of the world, and you found us. Why would you ever go back?" He wondered. So did I.
Darkness crept over the outlines of camels by the camps at the edge of town, as we walked through sand back to the hotel. Dinner was stewed beef and cous-cous with good bottled beer. Muslims do not drink, but allow Westerners to do so in these countries. After the meal, the restaurant becomes a meeting place for locals, targeting myself as a rare visitor. A man explained he was the itinerant barber who often worked in this hotel. My head of hair would be a fine place on which to ply his skill. I said I had always cut my own hair since being a military conscript forty years earlier, hating the shearing ordered on me, and having to pay for it. Now I never did. The Barber of 'Buktu said he was no army butcher, but would expertly treat my locks. Think it over, was the note he left on.
Another white-robed, bearded fellow approached where I sat, drinking beer. He unfolded a cloth revealing jewellery. As a traveller I am rarely in the market for souveniers, but he was insistent, and I gave in to a bargaining stint, encouraged by young hangers-on filling the place. Back in Morocco, I had learned that a customer might start at a piffling low offer, and the vendor at an impossibly high price. After a long argument the sale is clinched at what is the true cost from the start. I got a silver bangle, to please the audience and to placate this shrewd dealer. Later in my room, I suspected it was not silver, only cheap metal. When tested for solid strength, it easily snapped in half. Dispute would follow, I vowed.
The hotel manager was a cousin of Mohammed Premier. Ownership belonged to their higher family members. One afternoon, returning to the hotel, I passed a group of men on a sand dune, as if at a picnic. Grander then most inhabitants, their elegant robes shimmered in the slight breeze sprang up that day. Mindful of respects required in this society, and also having admiration for the civilized order this town seemed to hold, I turned and bowed good-day as I slowly passed this point. One man in brilliant blue robes, stood up and walked towards me. I hoped I had been correct in my demeanour. Was more trouble arriving?
"Monsieur Patrick Henry?" he inquired. My blood ran cold in the hot African day. "I have heard about you. You are very welcome in Timbuktu. Have a very good time," he said, made a Muslim handclasp greeting, shook my hand, and returned to his group. It seemed like gaining the approval of a sheikh who owned this kingdom. This was not far wrong.
That evening I looked out of my window on a rear courtyard. The grandees from the dune party were among numerous locals, some I recognised as young hotel workers and tradesmen. All prayed together, facing east, away from the setting sun. Then cloths were thrown off long tables, revealing many dishes of food. The party all tucked in, the grandees serving their lower brethren. Later, Mohammed said that the man was his eldest cousin, owner of this hotel and many other concerns in the district. I was getting to know the best people around at last. Whether things go well or very badly, it never seems to come from anything I attempt. Do not try hard, move quietly, keep your head down, hope for the best, seems the answer.
In the hotel, the barber prowled, having just clipped some customer on the premises. He eyed my hairline hungrily, as if a wolf poised to descend on the fold. Irritating memories of my conscript days came back, when every superior rank aimed to cut my individuality down to seize, starting with my fair, curly hair. Now was different, this man needed trade and a Westerner, well off by local standards, should contribute. In this climate, short hair might be a refreshing change. So, I found myself in the high chair, like a baby told what to do. A white sheet reaching up to my throat, cast me almost as a corpse, victim in this savage tribal area. This happened to people not long ago, according to my young mentor Mohammed Premier. A civil war raged here less than five years before. When peace broke out, a ceremony saw weapons destroyed. A monument marked the spot in town; which he showed me.
I mentioned this to The Barber of 'Buktu, we having lots to talk about while his scissors reshaped my appearance. He said it was great to have peace now. He had gone elsewhere during that harsh period, south to The Ivory Coast, barbering there, but now he was back where he belonged. His remaining problems were of health failing, and doctors scarcely affordable to people his kind. Vitamins, he needed. He turned out to be exactly the same age as myself. I could have been this man. Often I put myself in the shoes of others, never being sure who I am anyway. He also needed new hairdressing clippers and scissors, hard to replace on the edge of The Sahara. These instruments and the pills I later posted to him from England, hoping they arrived safely. The hotel manager had told me the rate for haircuts, but I paid several times higher, adding a fat tip, delighting the man. During the shearing, Mohammed had borrowed my camera and taken shots of this historic occasion, my first time in the barber's chair for forty years, in Africa, or anywhere else.
Cash ran low, and my credit card did not work around here, but I had Traveller's Cheques. We mounted an expedition to a bank at the edge of town; playing it like a Jesse James gang scenario, Yusuf at the wheel of his getaway vehicle, the two Mohammeds, Fat Sadiq, and myself, riding shotgun behind him. All were desperate we get away with this loot, in order to fund a big job we had lined up the next day. A pirogue on The Niger, namely, a river trip on a motorised canoe.
The bank interior looked as if Butch Cassidy's Wild Bunch had beaten us to the draw, holding up the place first and leaving not a cent for us to rip off. The place seethed with robed, excitable customers. Banking in Timbuktu seemed high-level as on Wall Street. In line for two hours, I received hints on how to fill in forms needed, from the studious Mohammed Deux, whenever he grabbed a word with beleaguered clerks. Finally making off with our spoils, dust rising on the trail from our jeep wheels speeding back to the hotel, I asked my gang who the blazes were all those clients. What drew them: an issue of gilt-edged shares, a takeover by a desert oil corporation? " Schoolteachers, their pay-cheques get cashed on the last day of the month." Mohammed Deux explained.
"'Buktu has that many schools and teachers, smart looking as they seem?" I said. "Of course. Our town has every good advantage, including learning. Do not forget our University, once in the great mosque, flourished before your own in England were ever founded." He replied.
Ahmed, the hotel manager greeted us. I said the bank job went well in the end, and made a six-gun gesture with my fingers. He grinned, saying, "You have the best gang, monsieur. I know. They are my young relatives."
The money floated the river trip. Petrol for the jeep started us off. The Niger, Africa's third biggest river, once reached 'Buktu, but now lay twelve kilometres away. This caused no water problem at the town, which possessed an electric water pump that reached down two hundred metres below the desert, provided by the government of France when ending its colonies, the place left well situated. When I returned to Yorkshire weeks later, water rationing existed in a dry summer.
"Yorkshire has more rivers than you could count in a flood. Timbuktu where I just visited, has not seen a drop of rain in four years, yet lacks no fresh water." I stated. No one back home believed a word I said, nor saw the point of comparisons.
The riverbank jetty seethed like a brilliant anthill with the brightly robed figures embarking on, or loading up, a variety of the rakish long boats called pirogues. Yusuf's jeep being parked out of site behind a warehouse hut, meant the whole scene on view could be set at any time centuries ago, when the mud-built Moorish university had just commenced; and the ancient salt trade by camel over the Sahara scarcely begun.
We hired a young skipper called Lok, whose ship-mate, Salo, was an extraordinary boy, hardly thirteen years of age, yet somehow very old in his broad stern face staring quizzically across vast terrains, through eras of experience under wide skies of Africa. Their craft had a frail wattle cabin amidships to shade us, their passengers, while the skipper at his outboard tiller, and Salo wielding a pole at the prow, braved it out in the sun; hatless, skin tough and shiny as leather. Bony cattle grazed along the banks, sometimes seeming stranded mid river, where straggled verges ran out into shallows. Many white birds fluttered around the watersides.
But the prize sight lay ahead in wide mid-river; not often giving away a glimpse; but yes, there they were, Lok called out, pointing to a herd of hippopotamus surfacing. My binoculars brought view of them only slightly closer, and my camera had no telescopic aid, but I snapped with it anyway. Lok steamed ahead, saying now was the only chance for a picture. They would dive any second, at our approach. Fat Sadiq stood up at the prow and excitedly hailed the spectacle of the river monsters. "Get your fat behind out of the way and your fat gob shut. You'll scare them off." Mohammed Premier ordered. But they were already disappearing, due to him or not.. Then excited Sadiq fell overboard, and the pirogue had to cut speed and circle back. Salo's pole, and then claw-like grasp, fished the young 'Buktu fellow out of the drink. His gang members all bundled him aboard robustly, as if a bale of cotton loaded fast.
"All right. Leave me." He gasped, lying in the boat. "The hippos could have got me." "They only eat grass, not anything fat like you." Yusuf said.
"You look like them any way" Mohammed Premier said. Sadiq's round body, broad head, reddish-brown skin and wide-open toothy mouth, made a resemblance. "They might have kept you. Their gang is more famous than our own, you know."
Next day a venture into the desert saw Mohammad and I walking with two other characters, supposedly on a camel trip, I was apprehensive over on several counts. "Strange camel journey when the main players have not turned up" I said. "Patience. My friend." Mohammad grinned. "Maybe they will. If you were on the salt trade to Tindouf, which goes this way, you would get no camel to ride on. That is for cargo: leather goods outwards, and the salt-blocks returning. Walk thirty days round trip for that job, my friend. We are only going half a day, to the first village. I had the camera, but knew the aversion to its use around here. Photograph the face of a Muslim and you steal away part of his soul. Gypsies, and various other people think the same way. If I fell back, and snapped the party from behind, to record the event this day, would that be all right? Mohammed said this would be allowed.
This village consisted of three large tents, nothing else. It might be blown away by the wind at any time. Maybe it did move often, or not exist at all in some months. 'Buktu itself hardly appeared more substantial, its only long-time building the mud mosque, that might slip away in the next rare rainfall, but had survived six centuries, from before Oxford college spires existed. Inside one gloomy tent, two dozen people sat cross-legged, made up the whole population, business being conducted. Our companions from the trail walk entered discussion with hooded figures out for trade. Young women shrouded in dark robes but for vivacious faces gleaming from shafts of light piercing the narrow tent opening, passed around with glasses of mint tea. A young man in blue and white robes sat down beside me, hands gesturing greetings.
"This is Malouf. He is from a Taureg tribe who are nomads to the North of here. He comes to trade for his people, to last through the quiet season." Mohammed said. I said hello, and asked what is a quiet season, and why should it happen at this time. "We live mainly by hunting, for food, and for skins, to make clothing to wear or sell. There are times of breeding or migrating by animals, which are not good for that. So we lie up and restock. We make arrows for our weapons; repair saddles; but we need money for some supplies, such as tea, an expensive item in desert areas." He said.
My part in all this came clear when he unrolled a cloth holding craft ware. His goods were leather, his manner earthy and assuring, in contrast to the flashing jewellery and slick style of The Dealer at the hotel, whom I still believed had fiddled me. Malouf also started off in the Moroccan auction style: his quotes high, my low bids encouraged to rise. I bought a purse and a key-ring pad, which had intriguing designs, but were not well crafted, for a cost much too high; but could afford to support his needy cause.
I felt it was genuine, and trusted Mohammed not to lead me into outrageous traps. Malouf seemed relieved to solve his problems, and asked about my travels with a warm interest. When he got up, another man took his place. In dingy brown robes, with a hard face and heavy hare lip, he was less appealing. I murmured to Mohammed, I was not keen on any more trading.
"No more buying goods, for sure. This is Salman, the camel-driver, who will give you a good price to ride back to 'Buktu." My friend explained. This bargain price proved hardly less than a cab would cost from Soho to Heathrow, but in the desert, any figure to get you out of there, and out of hardship and danger, and to keep friendships, is worth the cost. Even within the cool shaded tent, and more so on emerging from it, a slight delirium crept over me. The desert is strange, breathless, weird as a far planet.
A month's journey on a camel train appeared formidable, when in less than a day and under five kilometres, I seemed overwhelmed by it. Mounting the huge, rangy, scornful-looking camel, rising from its knees with myself aloft, praying for calm, I felt the whole blazing unlimited universe sear upon me. My vision turned pure white, then red, then black, reminiscent of an experience forming an RAF guard of honour at Nicosia airport for Sir John Harding, when leaving as Governor of Cyprus. Othello had held the same job, but pigmentally better equipped for the heat than Harding or myself. I was no T.E.Lawrence leading The Arabs either, at this moment. When that governor passed, I passed out, a gap in the ranks as his limo passed a khaki bundle on the airstrip, that was me. I repeated the performance now, pitching off the camel.
All of Mohammed's men and his camel-driver, who picked me out of the burning sand, could not persuade me to get up in the saddle again. That oddly swaying motion made worse my delirium from heat and the rare desert air. My sight restored, I walked back to town led by my guide holding a stick which I clung onto. The scene reminded me of "The Four Feathers" film, when the deserter John Clements leads his friend, the captain, Ralph Richardson to safety after being blinded in action. That was in Sudan, on the same continent as we were now, little ever changing.
Mohammed Deux greeted us at 'Buktu, asking how the camel jaunt turned out. "Eventful" I replied, hoping not many white feathers would be thrust on me, when word got around how I had fared in the mounted division, their Camel Corps.
The last evening, Mohammed took me on a final stroll around the camps at the edge of town. In the desert twilight, men and camels resting from long navigations on the salt trail, a deep sense of relaxation and fulfilled purpose permeated the dune area.
"Your animal had not so much work to do on his stint." Mohammed said, teasingly. A young woman in bright robes flashed a smile as she crossed our path.
"Very nice" I said, adding: "You have a girl friend?"
"Sometimes I do, but not right now." Mohammed replied. " You want to see that girl? I know her. Your last night here, but not too late. Is it never too late?"
"That depends. Arousing a fine girl at the last moment is hardly fair. But I have known it turn out all right, sometimes." I said.
"But not to really last." He said. "You do not stay anywhere, or with anybody. You are leaving here, and us. Do you have to go, and to what?"
"That is the intriguing part, not knowing. Nowhere could be better than here, but there will be other places." I said.
There remained the mystery of the silver bangle, why it had snapped easily, was it an item of fraud. After dinner that evening, The Dealer would doubtless appear at the hotel. So I confided in the Mohammeds, my concern and the plan in mind. I would enter a new negotiation with The Dealer, over a fresh piece of his merchandise. When he was at the point of closing on his desired price, I would ignore the present object, and in a triumphant flourish, throw on the table the broken bangle, evidence of his trickery and traffic in false goods, for all to see, who enjoyed these bargaining scenes. I had rehearsed this in my mind over the last few days, relishing the chance to expose the predatory figure who had grown more sinister in my mind; my only enemy at the splendid, hospitable 'Buktu. My guides were stunned and appalled at this proposition.
"You must not do that. It is the wrong way. It would not work in 'Buktu. It would go against you terribly." The quiet, wise, Mohammed Deux counselled. His colleague had seemed equally nervous on hearing the ploy. But now shrugged, saying, let me try it and see what happens. I knew how he liked drama and hints of danger. When I had related the story of Michael and his Bad-Cop friend in Bamako, whom I might have to dodge past on my return route, Mohammed Premier said he would come and back me up, borrowing a revolver from his cousin. This bravado statement, I could half believe. I showed them the broken bangle. They were unsure about its worth and why this should happen. Mohammed Deux would take it to The Dealer and explain the problem. So, they left.
Returning, they opened a cloth and presented me with a different, whole bangle, also not especially fine. Mohammed Deux said there many kinds of silver of varied value. Both the pieces in question were somewhere in that scale. Shortly after, The Dealer came in the hotel lounge where I drank beer. He exhibited the broken bangle. "You were careless with it, or it would have been fine. I shall repair it," he said.
When I changed planes back at Bamako airport, and kept an eye out for my adversary the hustler, and his police sergeant accomplice, neither in evidence, I thought how narrow came my escape, by not challenging The Dealer at 'Buktu. Temper, pride and curiosity must be kept closely guarded in Africa.
(Reprinted with permission of the author)
Patrick Henry: Born 1938, Yorkshire, England, Irish parentage. Customs Officer London, Royal Airforce Draftee, Cyprus, 1957-59. Wrote poetry in London, Paris, Cornwall; worked construction, farming, factory, café, bookshop jobs. Published On the Track, Peterloo Poets 1971. Published translations of Fruits of Winter, Prix Goncourt, 1970 and Women of The Celts, Cremonesi, 1975. Adult student at University of Wales, University of East Anglia, Trinity College, Hartford Connecticut during 1980s. Painting exhibition Paris, 1998. Poetry Reading Tour in New York 2001 arranged by Big City Lit. Painting Exhibition, Australia, 2003. Poetry Reading and Painting Exhibition tour New York State, 2004, arranged by The Author's Watermark and Poets & Writers. Poetry and prose featured in BigCityLit and in www.thisisull.com (UK website), 2001-2007. He is a contributing editor of the magazine.