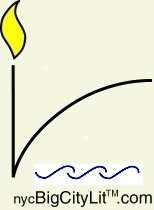 Poetry


Spring 2009
Hugh Seidman
Poems
for Clayton Eshleman
And the dream poem, which all poems envy, and connive to become.
And the naked poem, lacking underwear, thrusting its hard body.
And the great poem, stitched from husks, from high-pitched wings.
And the pure poem—the diamond lyric—that is, the absent text.
And the prize poem, obese with ego, reeking of sweat and sex.
And the project poem, booting its laptop, blogging its heart out.
And the prayer poem, signaling stars, still stuttering gratitude.
And the avant poem, beheading its avatars, never again so bloody.
And the failed poem, like many, mimicking Mother and Father.
And the love poem, loading its bullet lipstick, detonating its Buddha.
And the famous poem, vamping everywhere, outpacing skulls.
And the forgotten poem, set free at last, guffawing at its luck.
Is that all? but for the rasping, breathless, newborn caterwaul?
And the anonymous poem, signed under torture, blinded like Justice.
(An earlier first version appeared in a 70th-birthday Festschrift for Clayton Eshleman;
an earlier second version appeared in the Columbia Review.)
Must one be Christ martyr?
I gave the subway guitar man a dollar.
What did I give?
This is America; we have things on our minds.
He picked, piped, looked like a Mayan.
Proud? Irate? Sly?
What did I want? Love? Salvation? Thanks?
A second came.
Tourists coughed up.
He dissed: "long faces," "600-dollar shoes/jackets."
I was backtracking from a feast.
The gelid air was crystal.
What do I forget?
One is what one arrogates.
Please! Shall dogs parse par?
Incorrigible, leveraged absolutions of witness.
Back to Poetry