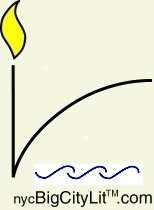 Reviews


Spring 2013
The Fado House
by Mary Noonan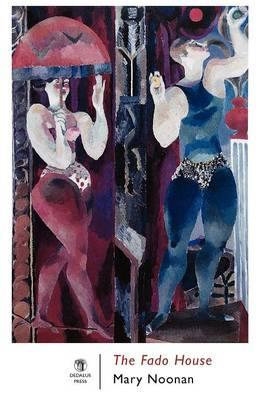 Dedalus Press, 2012; 80 pages
ISBN: 9781906614577, paper
http://www.dedaluspress.com/sp/directory/search/noonan
Reviewed by Hilary Sideris
If a book is a house, then Mary Noonan's first book of poems, The Fado House, is one inhabited by ghosts, speakers who are well acquainted with dark nights, lashing rain, and other causes of human suffering, but who return to the human realm to partake and revel in what the earth has to offer—the sensory wonders that fill Noonan's richly textured lyrics. In the title poem, "The Fado House of Argentina Santos" (24), an aging fado singer, or fadista, "opens her throat and ululates/in broken tremolo for the old dreams, for Lisboa/for what was lost." Noonan, too, is a kind of fadista, with a voice full of longing, but hers is a longing tempered by the wisdom and wry humor of a true traveler, who records with a lucid eye the movements of "middle-aged meninas spilling/from worn needlepoint bibs, pinned in/by tight bows at the waist" who nightly dance "their angry fandango on fallen arches and varicose veins/battling, in the time between fados,/to get tubs of bacalhau down to the trestles/where the drunken tourists wait." There is a freakish, sideshow quality to these performers, but the speaker feels their fatigue, their fallen arches and varicose veins. Their dance, though painful, is not to be missed.
In "Swallow" (14), the speaker seems to identify with the bird "springing from thorn,/feathered back brindled with sprigs/of damp straw, soft throat soaring free/of snagging bramble…" who "has met/with nothing here but rain, the kind/of rain that flushes mountain ash/and chestnut from clogged earth," as well as with the "rock cacti that do not sink roots/but run feelers lightly over dunes, cup rain/as it slides through spines." Not sinking roots, rejoicing in her ability to "spring from thorn," even in rough weather, this poet/speaker is able to shift shapes and inhabit several worlds.
If "Swallow" tends toward the Romantic, "Persephone" (19) offers a more classical perspective. Here, the speaker observes the "the sad machinery of Spring…the crucified forms—/rags of sycamore against a mouse-grey sky,/stumpy limbs of butchered lime, claws of ash/frozen in their grasping at air" and wonders, "What hope/for us, rooted in Hades, unfurling,/forever opening our palms/to Demeter's elusive touch, reaching to the mother/who cannot save us now, did not save us then,/ when we set out across the field of flowers?" It may seem odd for the queen of the underworld to ask about hope, but in early depictions of Persephone, she is armless and legless, and grows out of the ground. Like these stumps and claws of vegetation, the speaker, it seems, has no choice but to come back and break into bloom again.
In "Muse Manqué" (27), the speaker takes a more playful approach to her ghostliness, telling her lover how she will appear in the poem he will write: "there will be/no green, no ghostly girl beckoning you/from the Red River shore, no face/in the dust, no drowned princess…" and concluding with the question, "What will I be?/Will I be Mata Hari—/Hotel Aviz, Lisbon, 1915—/arriving in a flurry of feathers/and palm fronds, with rings/on my fingers and bells on my toes?/And will I be contrary,/the long-awaited, much-desired/double-trouble center of your operations/key to the submerged vault from where/you hoist your maps and codes,/your lost women?" Whatever she may be translated into, whoever she returns to the world as, this speaker won't be averse to risk and adventure.
In "Izmir" (55), the speaker faces another old flame, this time the Turkish city, formerly Smyrna, "pearl of the Aegean," with its "smelting of races" and "craggy panorama." If she were to visit Izmir in August, she says, "I would kneel in your hundred houses of prayer/and known that I had knelt in all of them before,/one hundred times, paced your dark galleries,/swallowed the dust of your figs and raisins,/crept over every inch of your sea walls." But why should Izmir hold such power over her? Addressing this name-shifting city of ancient streets and temples, scene of so many invasions and atrocities, she asks, "What are you that I should weep for you?" Of course, this question can't be answered. But what could be more human than to cling to a world that, for all its beauty, is hell-bent on destroying itself?
Noonan is a lecturer in French at Cork University, and this collection includes two sonnets in translation, one by Gerard de Nerval and the other by Baudelaire, whose cityscapes peopled by beggars, prostitutes, and gamblers have become staples of modern song. In the Baudelaire sonnet, "City Twilight" (52), the speaker begins: "Be quiet, my sorrow, calm down now./ You cried for night; it falls—" Here, the "you" being comforted is not a distraught lover but the poet him/herself: "give me your hand, come away,/let them be. Look, the dead years float/their faded dresses from the balconies of the sky…" In the modern city, as in the ancient one, the oncoming darkness brings "peace to some, to others, anguish." As a translator and a poet, Noonan is a citizen of the world, past and present. Her poems transcend time and space, occupying a zone that is both personal and universal. There are many rooms and many voices in Mary Noonan's house, and they all are as alive as you or I.
Hilary Sideris is the author of three chapbooks, The Orange Juice Is Over (Finishing Line Press), Baby (Pudding House Press), and Sweet Flag. Her poems have recently appeared in Brooklyn Review, Confrontation, and Barrow Street.