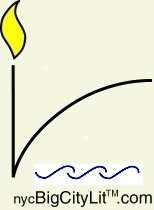 Events


Spring 2007
Wednesday, November 28 6:30 PM
Poetry Wales New Issue Launch
Reading and wine reception
Welsh Assembly Government Office
Chrysler Building
405 Lexington Avenue 21st FL
New York, NY
Invitation & ID essential
Contact maureenbarrett@seren-books.com regarding invitation.
Poetry Wales
meets
Rattapallax
magazine
Jonathan Shorr Gallery
109 Crosby Street (off Prince St.)
New York, NY
http://www.jonathanshorrgallery.com
Friday, November 30 8 PM
Poetry Wales meets BigCityLit
Reading and wine reception
Writer's Voice
George Washington Lounge
West Side YMCA
5 West 63rd Street
New York, NY
Saturday, December 1 3pm
The Ear Inn
326 Spring Street
New York, NY

Sunday, December 2 3-4pm
The Poetry Wales editor speaks on 'Dylan Thomas and his mythical death in New York'.
Bowery Poetry Club
308 Bowery, between Houston & Bleecker
New York, NY
http://www.bowerypoetry.com/
Margo Berdeshevsky readings for "But a Passage in Wilderness" Sheep Meadow Press 11/2007
2007
Dec. 9th – Sunday 6 pm – Cornelia Street Cafe – NYC Solo– 1st reading
The Cornelia Street Café – 29 Cornelia Street, NYC 10014 – 212-989-9319
Dec 16th – Sunday 5 pm – The Phoenix Reading Series (w/Yerra Sugarman)
65 West Broadway (@ Bengal Curry) 212-571-1122
Dec 18th – Tuesday – Perch Reading Series (Bklyn) (w/Yerra Sugarman)
Perch Cafe/ 365 5th Avenue, Park Slope/ Brooklyn F/R Train to 4th Avenue/9th Street (between 5th and 6th Streets)
Dec 20th - Thursday - 6:30 pm - Bowery Poetry Club - 308 Bowery @ Bleecker
(w/Big City Lit Contributing Editors: Nicholas Johnson, Barry Wallenstein, George Wallace)
Thursday, November 29 6pm -7.30pm

Philoctetes Center
The Multidisciplinary Study of Imagination
247 East 82nd Street
New York, NY 10028
646-422-0544
http://www.philoctetes.org/calendar/
Free admission to the public.
The Cornelia Street Café
29 Cornelia Street
b/t Bleecker & West 4th)
The Hudson Valley Writers' Center
Philipse Manor railroad station
300 Riverside Drive, Sleepy Hollow, New York 10591
Tel: (914) 332-5953 Fax: (914) 332-4825
E-mail: info@writerscenter.org
Readings Calendar:
Grace Schulman and Charlie Smith
Sunday, October 21
4:30 pm
HVWC

(Check schedule and admissions prices on calendar)
SoloNOVA Arts Festival
at Performance Space 122 ~ 150 First Ave at the corner of E. 9th Street.
Subway: N/R to 8th St., 6 to Astor Place, L to 1st Ave., F/V to 2nd Ave.

Visit soloNOVA festival's website
Home Planet News
Fundraisers/Readings
The Writers' Voice Visiting Authors Series

West Side YMCA — The George Washington Lounge
5 West 63rd Street (between Central Park West & Broadway)
Admission Free and Open to the Public
Books from Mobile Libris
Wine from 67 Wine
Varley O'Connor ("The Cure") and Susan Richards Shreve
("Warm Springs: Traces of a Childhood at FDR's Polio Haven")
Friday, October 5, 2007
8:00 PM
Reading/Book Release/Book Signing
A beautifully written family saga about race, war, childhood illness, and romantic desire, The Cure has at its heart wounding and the struggle for hope.
Just after her eleventh birthday, at the height of the frightening childhood polio epidemic, Susan Richards Shreve was sent as a patient to the sanitarium at Warm Springs, Georgia. There the young Shreve met Joey Buckley, a thirteen-year-old in a wheelchair who desperately wants to play football for Alabama. The shock of first love and of separation from her fiercely protective mother propels Shreve on a careening course from Warm Springs bad girl to overachieving saint and back again.
Richard Willis "Long Gone"
Friday, October 12, 2007
8:00 PM
Reading/Book Release/Book Signing
RSVP Required to 212-875-4124
http://www.ducts.org/06_06/html/memoirs/willis.html
Life in the 1930s and '40s on the small family farms in eastern Iowa was threadbare and tough. It was made endurable by the web of humanity spun by the men and women who built their lives there. The land itself seemed indifferent to its relentless exploitation and yet people, towns, farms and landscape endured in some fashion. The best parts of the farm stayed with Richard Willis when he left, while the rest is long gone.
Mark Salerno ("Odalisque") and Tony Towle ("The History of the Invitation")
Thursday, October 18, 2007
8:00 PM
Reading/Book Release/Book Signing
Odalisque, Mark Salerno's compelling poem sequence interweaves scenes and stories in an intimate soundtrack that sweeps through modern Los Angeles.
http://www.saltpublishing.com/books/smp/9781844713295.htm
Tony Towle's newest collection of poems is Winter Journey, coming in the fall of 2007 from Hanging Loose Press.
Dan Yashinsky and Laura Simms
An Evening of Stories & Storytelling
Friday, October 19, 2007
8:00 PM
Laura Simms is an internationally renowned storyteller, writer, teacher and activist committed to excellent performances and compassionate action in the world.
Dan Yashinsky founded the Toronto Festival of Storytelling (in l979), and co-founded the Storytellers School of Toronto. A working storyteller since l977, he has traveled to many parts of Canada and around the world telling and collecting stories.
Lia Purpura "On Looking"
Friday, October 26, 2007
8:00 PM
Reading/Discussion/Q & A
Lia Purpura's daring new book of lyric essays, On Looking, is concerned with the aesthetics and ethics of seeing. Her essays question art and its responses as well as its responsibilities, challenge familiar and familial relationships, and alter the borders between the violent and the luminous, the harrowing and the sensual.
http://en.wikipedia.org/wiki/Lia_Purpura
An Evening of Poetry with Catherine Doty,
Joan Cusack Handler, Jack Wiler and Baron Wormser
Friday, November 2, 2007
8:00 PM
Reading/Book Release/Book Signing
James B. MacKinnon
"Dead Man in Paradise"
Friday, November 9, 2007
8:00 PM
Reading/Book Release/Book Signing
At nightfall on June 22, 1965, amid the turmoil of revolution and U.S. military occupation, a soldier emerged from the outskirts of a small town in the Dominican Republic to report that he had just shot and killed two policemen and an outspoken Catholic priest. It's the opening scene in a mystery that, forty years later, compels writer J. B. MacKinnon—the priest's nephew, born five years after the incident—to visit the island nation for himself.
William Luvaas "A Working Man's Apocrypha"
Friday, November 16, 2007
8:00 PM
Reading/Book Release/Book Signing
In these unforgettable stories, William Luvaas depicts the struggles of everyday people facing situations far from the ordinary. Through tales set largely in Southern California's Inland Empire, Luvaas weaves magic and absurdity around characters caught between apocalypse and heartbreak.
Poetry Wales & Big City Lit Reading
Featuring Robert Minhinnick, Iwan Llwyd, D. Nurkse and Nick Johnson
Friday, November 30, 2007
8:00 PM
Peter Conners ("Of Whiskey and Winter")
and Sean Thomas Dougherty ("Broken Hallelujahs")
Friday, December 7, 2007
8:00 PM
Reading/Book Release/Book Signing
Of Whiskey and Winter marks the first full-length prose poetry collection by one of the form's most promising poets.
In Broken Hallelujahs, Dougherty uses a variety of experimental and traditional forms including canzone, prose poem, metered and elliptical poems. These aesthetic devices structure his themes of personal and historical fissure and the reconnection of such fissures.
An Evening of New York Stories & Lore
Co-Hosted by Elaine Edelman
with Ben Gibberd ("New York Waters"), Kevin Walsh (editor, "Forgotten New York") and Steven Schrader ("What We Deserved: Stories from a New York Life")
Friday, December 14, 2007
8:00 PM
Reading/Discussion/Book Signing
New York Waters: Profiles from the Edge is the first book to examine and record, in text and photographs, the lives of the men and women who live, work, or play in and along the rivers and coastal waterfronts that surround New York City.
Forgotten New York is your passport to more than 300 years of history, architecture, and memories hidden in plain sight.
"In some sixty or seventy vignettes, few of which exceed two pages, and many that finish with room to spare at the bottom of one, [What We Deserved: Stories From a New York Life] covers a wide swath of human experience ranging from his first cigarette and his first removal of a girl's brassiere to the hollow experience of a Yom Kippur service in Washington Heights, and the agony and the very infrequent ecstasy of trying to find a partner in life."—Bookslut
For detailed information on all Writer's Voice events, contact Glenn Raucher
at graucher@ymcanyc.org or call 212-875-4124.