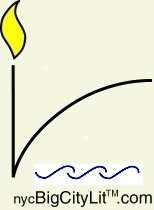 Articles


Spring 2007
The committee to decide if Chicago will host the 2016 Olympics has just left the city. They did not visit me and ask my opinion. If they had, I would have taken them on a tour of all the ugly public art in Chicago. Well, maybe not all, but at least some. There is just too much ugly art to see in one day in this city.
Chicago has more ugly public art than just about any U. S. city. The purpose of this ugly art is to create an aura of internationalism and multiculturalism. The consequence of all this ugliness is to deny the local and to rewrite Chicago history in favor of a moribund liberalism.
Because I did not have a chance to lead the Short Ugly Art Tour in person, please join me as we do it on paper. Within the boundaries of a few square blocks we can see five examples of really ugly public art.
We start the Short Ugly Art Tour at the Roosevelt L stop to look at the banners that hang from the ceiling of the station done by children (1). We pass then, to The Shedd Aquarium in Chicago's Museum Campus to see the statue "Man with Fish" (2), then walk to Grant Park to see the forest of headless men called the "Agora" (3) by Magdalena Abakanowicz. After that, we head up Clark Street to the "Chicago Picasso" (4) in front of the Civic Center, and finally end our tour in Millennium Park to see Anish Kapoor's "Cloud Gate," (5) or as it is affectionately called, "The Kidney Bean."
Why are these five pieces of public art ugly? They are ugly because as Aristotle would have us understand, for the most part they are not imitations of virtuous actions, and if they are imitations of actions, they imitate actions that are vulgar. Furthermore, they are not examples of what is good, true and beautiful. They may be fine acquisitions in a private collection, but they offer nothing that uplifts the public or encourages citizenship and virtue. In short, they are ugly by being grotesque and inhuman.
Consider the posters that are on display at the Roosevelt Road station of the L. " One poster measures about 3 feet by 8 feet and hangs by wires from the roof of the south exit where the Green and Orange lines stop. The poster depicts a group of children in silhouette, outlined in various colors, just the way the police leave a chalk outline of a body at a crime scene. Written on the poster are these words: "A person's character should not be judged based on the color of his skin but on the content." Then running down the middle of the poster are the words: "I am black history in the making." The poster is signed by "Christopher."
How could this happen? How could this dreadful poster be displayed in public, at public expense, and offered as an example for self-improvement or inspiration? How could Christopher's teachers at his school allow this to pass their critical judgment? The quote is just plain wrong. Martin Luther King, Jr., never said this.
As propaganda this poster is a failure, too. In an odd way this poster takes a truth and makes it a lie, not the way the Communist Party took the image of the Soviet worker and made that into a lie, but by taking a lie and making propaganda itself a lie that nobody cares about, anyway.
The poster put up by the CTA to make someone feel good says just the opposite of what Rev. King intended, yet no one ever notices anything different and they let the poster pass, to hang in public view. Is such an error tolerable because it furthers a child's self-esteem? Furthermore, such a poster tells us that Christopher's teachers probably didn't know the quote was wrong from the beginning.
These CTA posters attempt to advance self-esteem at the expense of truth, promote a false goodness of tolerance, and claim that the lack of talent or technique means nothing for a work that ought to aim at beauty. How odd, that in an effort to appease, the CTA has managed to turn public art into failed propaganda.
A few blocks east, and in front of the Shedd Aquarium stands a sculpture called "Man with Fish." It is a work by Stephan Balkenhol, dated September 2001 and is a "generous gift from William N. Sick in honor of his wife, Stephanie."
If all who are a party to the installation of this work have not heard of Sigmund Freud and his study of unconscious symbolism, then they ought to, and soon. It used to be vulgar to refer to a woman disparagingly as a "fish," but from this public statue we conclude that is no longer the case. After looking at a giant man and equally giant fish, what do you imagine his intentions to be? Even worse, what were the intentions of the artist and the man who commissioned this? Let's hope we do not see the imitation of that action in public any time soon.
After viewing "Man with Fish," head east from Shedd Aquarium towards the south end of Grant Park. There, you cannot help but see the "Agora" installation. Donated to Chicago by the artist in 2006, "Agora" consists of 106 headless and armless cast iron figures, over 9 feet tall, each weighing nearly eleven hundred pounds. The figures are installed on land where the old Illinois Central Railroad Station once stood.
Grant Park Advisory Council President Bob O'Niel claims that the sculptures are "the most controversial art installation in Chicago in a long time." He then added, "It is a wonderful project." Park District Commissioner Cindy Mitchell agrees with O'Niel. She revealed also that bad taste among elites extends far beyond Chicago. According to the Commissioner, famed actor and comedian Robin Williams donated "a nice amount" to have the sculptures installed.
The British art historian Kenneth Clark suggests that every masterpiece is rooted in the local. It then transcends the local to disclose the universal, and in doing so tells us what it is to be human. Dismissed as so much bourgeois propaganda by some progressives, Clark's ideas still remain a powerful criticism of Abakanowicz's work in Chicago.
Chicago's dogs have a criticism of their own to express about ugly art, too. A recent proposal to ban dogs from the area of the "Agora" is being considered. It seems that the dogs see "Agora" as a series of tree stumps and express their artistic opinion by peeing on the legs of the headless giants.
There are no local roots in this forest of headless torsos and legs. Certainly, there are many local artists whose work could be put on public display in the city. Furthermore, actions that could be imitated by art and displayed in public are not wanting in Chicago, either. A firefighter saving a child from the Our Lady of Angels school fire, or events surrounding the Fort Dearborn Massacre are all worthy of public display. But to do this is to risk making a value judgment. Modern art must be global in its reference, and thus denies the value of the local.
When we leave the south end of Grant Park and head north on Clark Street we eventually see the famed "Chicago Picasso." One of the problems with the Picasso is that no one is quite sure what it represents. It does have a power of attraction, as is the case with much that is ugly like wrecks on the highway, but if it is a face, who would want to date and marry such a visage. It is hard to live with those eyes! Perhaps, its best use is as a slide for schoolboys and their skateboards.
In spite of its ugliness, Chicago's elite embraces this piece by Picasso. What distinguishes it is not what it represents, but who did it. This statue is famous because Picasso designed it. Its fame comes from the person and not the noble action it imitates.
The "Chicago Picasso" is also an example of a parochial attitude among the city's elite. Those who approved this statue admit by its presence that there is no local artist whose works merits display in one of Chicago's plazas. What is even more disappointing, Picasso himself never even visited Chicago.
The City Council admits in a resolution that reads in part, "Pablo Picasso became a permanent part of Chicago, forever tied to the city he admired but never saw, in a country he never visited, on August 15, 1967. It was on that day that the Picasso sculpture in the Civic Center Plaza was unveiled." If an artistic masterpiece has its roots in the local, then this Picasso is far from greatness. At best it is ugly public art as propaganda in service of a failed multiculturalism.
Many tourists from out of town and people from the suburbs claim to like the "Kidney Bean." Bad taste is not just a Chicago phenomenon. It's another story with people who live in Chicago and pay taxes. They wonder why this part of the lakefront would be used to display constructions that have no connection with Chicagoans except to raise their taxes.
The explanation for "Cloud Gate" by the artist clearly demonstrates that his vision is mechanical, not human. Anish Kapoor states, "What I wanted to do in Millennium Park is make something that would engage the Chicago skyline so that one will see the clouds kind of floating in, with those very tall buildings reflected in the work." As a mirror to our politics, "Cloud Gate" celebrates corporate power but not citizenship and participatory democracy.
There is more ugly art to be seen in Chicago besides the five we may see in this short tour. If you have another afternoon to waste, then visit Ellen Lanyon's "Riverwalk Gateway," installed at the pedestrian and bicycle passageway under the Lake Shore Drive Bridge. Or, you can take the Pink Line L to 18th Street and see death, skeletons and the blood thirsty gods of Mexico. After this you will understand why in this city where few vote, few also care little for public art.
But wait! There is more. After wondering at the Picasso, why not walk north to the Thompson Center and wonder more at Jean Dubuffet's black and white monsters set in the plaza. There could be no better example of Dubuffet's "revolutionary anti-cultural beliefs" than these obstacles to the building's entrance. Here is further proof that modern art grows old more quickly than yesterday's gossip.
Viewing so much ugly art in one day may be depressing to the spirit, but let the viewer take heart. All is not lost. According to the Nineteenth Annual Landfill Capacity Report, "The capacity remaining in Illinois landfills as of January 1, 2006, decreased slightly, less than one percent. The available space overall should serve the State's residents for at least another 19 years." The report only mentions residents, but we are sure they mean to include artists, too.
In just a short time we have seen five modern works of art that can rightfully be called ugly from the point of view of classical standards. These five works also manifest another characteristic that is deadly to democracy: they are a-historical and cut loose from tradition.
There is nothing in each of these pieces to remind viewers that they are in Chicago. No Chicago traditions or events in Chicago's history are on display. These works come to us from a demonic world of abstraction. They descend into our world on the breath of a multicultural fascism. If you have eyes, then see.
Robert Klein Engler lives in Chicago. He is a graduate of the University of Chicago Divinity School. His book, A WINTER OF WORDS, about the turmoil at Daley College, is available from amazon.com.