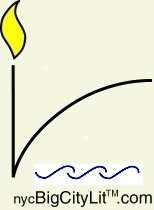 Contributor Notes


Fall 2007
Indran Amirthanayagam writes poetry and essays in English, Spanish and French. His books include the Paterson Prize-winning The Elephants of Reckoning, Ceylon R.I.P., El Infierno de los Pajaros and El Hombre que Reocge Nidos. The Splintered Face: tsunami poems will be published at year's end by Hanging Loose Press. His email is indranmx@yahoo.com.
J. Mae Barizo's chapbook, The Concert Review, is forthcoming in 2008. She is the recipient of an International Publication Award from Atlanta Review, and was an Editor's Prize finalist for Spoon River Poetry Review. As a prize-winner in the William Stafford Award, she was published in Rosebud. Her work has also appeared in the Baltimore Review, Sink Review, and Antietam Review, among others. Born in Toronto, Ms. Barizo (jmaebarizo.blogspot.com) is also a professional musician. She likes rivers. She lives in New York City.
Michele Battiste is the author of two chapbooks: Raising Petra (Pudding House) and Mapping the Spaces Between (Snark Publishing). Her work has appeared or is forthcoming in Pool, Diner, Poetry International, The Laurel Review, Harpur Palate, Nimrod, Inkwell, Willow Springs and 5AM, among other journals. She is the recipient of a 2007 Blue Mountain Center Residency, a 2006 Jerome Foundation Travel and Study Grant, a 2005 AWP Intros Award and the 2004 Poetry Fellowship at Wichita State University. Her first full-length collection, Ink for an Odd Cartography, is forthcoming from Black Lawrence Press. She currently lives in NYC where she works for a global non-profit health organization.
Jeanne Marie Beaumont is the author of Curious Conduct and Placebo Effects and coeditor of The Poets' Grimm: 20th Century Poems from Grimm Fairy Tales. She teaches at the Unterberg Poetry Center of the 92nd Street Y and is the Director of the Frost Place Seminar.
Margo Berdeshevsky's new poetry collection, But a Passage in Wilderness,has just been published by The Sheep Meadow Press in fall 2007. Her honors include the Robert H. Winner Award from the Poetry Society of America (selected by Marie Ponsot,), the Chelsea Poetry Award, Kalliope's Sue Saniel Elkind Award, places in the Pablo Neruda and Ann Stanford Awards (selected by Yusef Komunyakaa,) and Border's Books/ Honolulu Magazine Grand Prize for Fiction, and 4 Pushcart Prize nominations for works in leading literary journals, including Agni, The Kenyon Review, The Southern Review, New Letters, Poetry International, Runes, Siècle 21, Europe. Her Tsunami Notebook of poems and photographs followed a journey to Sumatra in Spring 2005, to work in a survivors' clinic in Aceh. An illustrated collection of her short stories, Beautiful Soon Enough, and a poetic novel, Vagrant, are at the gate. A "visual poem" series, Les Ombres de Versailles, (The Ghosts of Versailles) was seen at the Parisian Galerie Benchaieb. The cover art for "But a Passage in Wilderness is one of her montages. She is a contributing editor of the magazine.
Sheila Black, raised in West Texas (San Angelo), but born in St. Louis, MO has lived in Tulsa, Oklahoma most of her adult life writing poetry, observing life, and teaching. She has published some of her poetry in The Texas Observer, Midland Review, Stylus Journal of Art and Poetry, Tulsa Kids Magazine, and LiveNow Magazine. She teaches Creative Writing at The Heller Theatre in Tulsa and Rhetoric and Composition at the local Community College, as well as at The University of Tulsa, her alma mater. She received the English Graduate Student Association Poetry Prize while completing her Master's degree in English Literature in 2005. She is presently working on a chapbook that began as part of her Thesis Research Project on listening and poetry. The poem "Ron Silliman Was My Father" came from a dream after completing a long meditation.
Sally Bliumis-Dunn teaches Modern Poetry and Creative Writing at Manhattanville College. She received her B.A. in Russian language and literature from U.C. Berkeley in 1983 and her MFA in Poetry from Sarah Lawrence College in 2002. Her poems have appeared in BigCityLit, Lumina, Nimrod, The Paris Review, Prairie Schooner, Poetry London, RATTLE, Rattapallax, Spoon River Poetry Review and Chance of A Ghost, an anthology put out by Helicon Nine in 2005. In 2002 she was a finalist for the Nimrod/Hardman Pablo Neruda Prize. Her manuscript, Talking Underwater, is now available from Wind Publications. She lives in Armonk, New York with her husband, John. They share four children, Ben, Angie, Kaitlin and Fiona.
Patricia Brody, a CSW-psychotherapist and poet, lives in NYC where she has raised 3 children, now 22, 17 and 12. Her poems have appeared in journals from New Zealand to New York and include Western Humanities Review, Barrow Street and the Paris Review as well as anthologies International Journal of Feminist Politics: Women & Waterand Chance of A Ghost. She is also editing an anthology SURVIVAL of the SOUL, Artists Living with Illness.
Marion Brown writes stories and poems. Born on Long Island, she has lived with her husband and children in New York City and Brussels, Belgium. Now she divides her time between the Adirondack Mountains and Westchester County, New York, where she volunteers as a Master Gardener. She studied English literature at Mount Holyoke College and Columbia University and has taught composition and worked on Wall Street.
Chelsea Bunn's work has appeared in Georgetown Review, ology, and Perspectives.She is a recent graduate of Hunter College's MFA in Creative Writing Program, where she was awarded a Norma Lubetsky Friedman Scholarship and the Academy of American Poets Prize. She is currently serving as an adjunct lecturer in the English Department.
Marc Alan Di Martino was born in Massachusetts, has lived in Baltimore, Richmond and New York City. His work has appeared in Pivot and The American. His keeps a poetry blog at uspoetsabroad.wordpress.com. He currently lives in Rome, Italy.
Pete Dolack is an activist, poet, essayist and photographer who is currently working on a book analyzing the 20th century's socialist experiments in the Soviet Union and elsewhere, in order to draw lessons for future attempts at social, economic and political transformation. He is one of seven New York City poet/visual artists whose work will appear in the forthcoming book, A Cautionary Tale,and is the non-fiction editor of Mad Hatters' Review.
Writer/artist Robert Dunn is the author of such books as Zen Yentas in Bondage, Horse Latitudes, Baffled in Baloneyville, and The Sap Songbook, plus the poetry/music CD, Sickly Minutes. He is the editor of Asbestos Poetry Journal and has served as Editor of Medicinal Purposes Literary Review and The New Press Literary Quarterly. Mr. Dunn's poetry has appeared around the world, which is more than you can say for him. His comic strip, Knish & Carobas, currently runs in Street News. Mr. Dunn has recently been named the Poet Laureate of Pluto. (Some people will do anything to get him off the planet.)
Graham Ellis lives in Cape Town, South Africa, a physician by day and poet by night. His published works include "District Six — An Ordinary Day," a photographic and poetry essay on District Six, a "non-white" neighbourhood in Central Cape Town, which was demolished during apartheid. He has produced recordings of Cape Town's "Off the Wall — open mic Sessions" and has been published locally and internationally including in Poetry in Performance, CCNY, 2006. He draws inspiration from frequent visits to the Namib Desert.
Robert Klein Engler lives in Chicago and New Orleans. He is a writer and artist whose work is sometimes characterized as politically incorrect. Born on the southwest side of the city, Robert taught many years at Richard J. Daley College, until he was banned by the chancellor. Robert holds degrees from the University of Illinois at Urbana and the University of Chicago Divinity School. He has received two Illinois Arts Council awards for his poetry. Just Google his name to find his writing on the Internet.
Allen C. Fischer brings to poetry a background in business where he was director of marketing for an international corporation. His poems have appeared in The Greensboro Review, Indiana Review, The Laurel Review, Poetry, Prairie Schooner, Rattle, and River Styx. He is a regular contributor to the magazine.
Davidson Garrett is a native of Shreveport, Louisiana, and has been a New York City taxi driver for over 25 years. He trained for the theater at The American Academy of Dramatic Arts and studied acting for several years with Alice Spivak. A graduate of The City College of New York with an M.S. in Education, he taught school in the South Bronx at the nationally acclaimed St. Augustine School of the Arts. As a member of Screen Actors Guild and Actors Equity, he has worked periodically in film, television, and theater since 1973. One of his more challenging roles was playing a dead body on Law and Order, and he has performed in several verse dramas by T. S. Eliot, W.H. Auden, and Shakespeare. His poetry has been published in The New York Times, Xavier Review (New Orleans), Sensations Magazine, The Unknown Writer, The Wild Angels Anthology, and on the video website: poetryvlog.com. In 2000, his chapbook manuscript, Taxi Dreams, was a finalist in the Gival Press Chapbook competition. It later evolved into his first collection of poems, King Lear of the Taxi: Musings of a New York City Actor/Taxi Driver. (Advent Purple Press, 2006) Davidson is especially grateful for his earlier studies with the gifted poet, Dean Kostos, who first introduced him to the poetry of Molly Peacock
Andrew Glaze has left New York and Miami behind and is busy working on his new novel The Miraculous Trade-Off. He also has a new book of poems, Carnal Blessings. He is still not a Southern poet, but Birmingham is a beautiful city.
Emily Grosholz is the author of four books of poetry, most recently The Abacus of Years. She has been an advisory editor for The Hudson Review for over twenty years, and is Professsor of Philosophy at Penn State University. She is currently working on an English translation of Yves Bonifay's Debut et fin da la neige.
Nancy Haiduck lives and works in the Bronx where she teaches writing at Monroe College and conducts poetry workshops for 6th graders at the Forward School of Creative Writing. Her poetry can be found online and has been published in a variety of print journals and several anthologies.
Victoria Hallerman has published poems in numerous literary journals and magazines, including, among others, Poetry (a regular contributor since 1984), The Nation, The Indiana Review, Runes, Global City Review, and The Los Angeles Review. Prizes won include: Discovery/The Nation (given by The Nation and the 92nd St. Y. in New York City), The Red Hen Poetry Award chosen by the editors of The Los Angeles Review, and The Bright Hill Prize. She has been a finalist or runner-up for: The Grolier Prize, The May Swenson Prize (University of Utah Press), The Kathryn Morton Prize (first runner-up, Sarabande). Poems have been anthologized in such collections as The Pushcart Prize: Best of the Small Presses; "Aerialist," the title poem from her recent book, was featured in 2005 on the website of The Academy of American Poets, and is part of their permanent archive. Book titles include: The Aerialist (Bright Hill Press, 2005 - winner of The Bright Hill Prize), The Woman in the Magic Show, and Night Garden ( chapbooks with Firm Ground Press, 1997, 2001). On the prose side, Surviving the Cure: Prostate Cancer, a Wife's Tale, is under consideration with several trade houses. In 2001, with two other poets, she founded Heliotrope, a Journal of Poetry, currently in its seventh year of publication; she serves as Website Editor (www.heliopoems.com). With her husband, Dean and two rescued hounds, she lives in St. George, Staten Island, and listens nightly to ferryboat horns.
Michelle Herman is the author of the novels Missing and Dog, the collection of novellas A New and Glorious Life, and The Middle of Everything: Memoirs of Motherhood. Born and raised in Brooklyn and educated at Brooklyn College and the University of Iowa Writers' Workshop, she lives now in Columbus, Ohio and teaches in the MFA program at Ohio State. She can be found on the web at www.michelleherman.com.
R. Nemo Hill is the author of an illustrated novel published in collaboration with painter Jeanne Hedstrom (Pilgrim's Feather, Quantuck Lane Press/Norton, 2002), a book length poem based upon a story by H. P. Lovecraft (The Strange Music of Erich Zann, Hippocampus Press, 2004), and a chapbook (Prolegomena To An Essay On Satire, Modern Metrics, 2006). In addition his work has appeared in various journals including Poetry, Sulfur, Iambs & Trochees, Ambit (UK), The Lyric, online at the Hypertexts, and is forthcoming in Measure and Smartish Pace. He has performed at various venues around New York City including The Public Theatre, Cornelia Street Cafe, and The Stone—and is co-editor of Moderns Metrics Press, www.modern-metric.com. He lives in Manhattan, but travels frequently to Southest Asia.
Colette Inez has published nine books of poetry and has won Guggenheim, Rockefeller, and two NEA fellowships and Pushcart Prizes. She teaches in Columbia University's Undergraduate Writing Program. She is the author, most recently, of a memoir, The Secret of M. Dulong. Her most recent collection of poems is Spinoza Doesn't Live Here Anymore.
Jason Irwin grew up in Dunkirk, NY. Earned MFA from Sarah Lawrence College. Won the 2006/2007 Pavement Saw Press Transcontinental Poetry Award. His first book Watering the Dead is due out in the fall. He lives in Pittsburgh with his wife Wendi Lee.
Helen Ivory won an Eric Gregory Award from the Society of Authors is 1999. She is Academic Director and poetry tutor for Continuing Education at UEA and on the graduate programme at Norwich School of Art and Design. Her second collection The Dog in the Sky was published by Bloodaxe Books in 2006. She is an editor for The Poetry Archive and a regular reviewer for Seam magazine.
Elena Kondracki was born in Iowa City, Iowa in the last century. Her father was a professor of Comparative Religion. As a result of her exposure to many of the world's religions, she wrote her own when she was 18. She is an member of SAG, AFTRA, AEA and ASCAP. A graduate of the High School of Performing Arts, she spent the early part of her life as an actor in plays, television and film. She is also a photographer and has had several shows in New York. Has lived in Brazil, and traveled in France, England, Germany and Poland. One of her poems, written when she was 16, was given, at his request, to Dylan Thomas one night at the White Horse. She studied with William Packard. Her song lyrics have been published in Their Words Are Music by Lehman Engel. She composes music as well and is, at present, working on a musical. She is Associate Editor of the magazine.
Donald Lev was born in New York City in 1936. He attended Hunter College, worked in the wire rooms of the Daily News and New York Times, and then drove a taxi cab for 20 years (with a 6-year hiatus in which he ran messages for, and contributed poetry to, The Village Voice and operated the Home Planet Bookshop on the Lower East Side). His earliest poems appeared in print in 1958 and he started his first small press magazine, HYN Anthology in 1969. Fourteen collections of his poetry have been published to date. His brief underground film acting career pinnacled with his portrayal (he wrote his own lines) of "The Poet" in Robert Downey Sr.'s 1969 classic Putney Swope. He presently resides in High Falls, NY, where he publishes the literary tabloid Home Planet News, which he and his late wife Enid Dame founded in 1979.
Stephen Massimilla's book Forty Floors From Yesterday (Bordighera, 2002) won the Sonia Raiziss-Giop Prize. He also received the Grolier Poetry Prize, a Van Renssalaer Prize, an Academy of American Poets Prize, and two Pushcart nominations. Massimilla has recent work in Barrow Street, The Bellingham Review, Chelsea, The Colorado Review, The Cream City Review, Provincetown Arts, Quarterly West, Rosebud, and other journals. He teaches Western classics, modernist poetry, and modernist fiction at Columbia University.
Susan Maurer's 4th volume Raptor Rhapsody is published by Poets Wear Prada. She has had over 400 poems published in 12 countries. She has read at Poets House, St. Marks Poetry Project and on the Brooklyn Bridge with the Unbearables.
D. H. Melhem's most recent publication is Stigma & The Cave (Syracuse Univ. Press, 2007), two short novels completing her trilogy Patrimonies, begun with Blight (1995) which is in development as a feature film. Author of seven books of poetry, including New York Poems (Syracuse Univ. Press, 2005), a musical drama, a creative writing workbook, over 60 essays, and two anthologies. Two critical works on Black poets, published by Univ. Press of Kentucky, include the first comprehensive study of Gwendolyn Brooks. Among awards for poetry and prose: an American Book Award, a National Endowment for the Humanities Fellowship, three Pushcart Prize nominations, a CUNY Ph.D. Alumni Association Special Achievement Award, and a RAWI Lifetime Achievement Award (2007). She serves as vice-president of the International Women's Writing Guild.
Martin Mitchell, former editor of Rattapallax (2001-06) and of Pivot (1983-98), reviewed films for several publications, including After Dark for the length of its existence (1968-81). He is a contributing editor of the magazine.
Philip Miller has published his poems in many magazines including Chelsea, Pivot, Poetry, and Rattapallax. He has work forthcoming in a number of places including The Birmingham Poetry Review, Gargoyle, The Journal (UK), and Poetry Wales, and in his book, The Casablanca Fan, due this year. He edits The Same and lives in Mt. Union, PA, and is a contributing editor of the magazine.
Lynn Patmalnee studied at the Writer's Institute at Sarah Lawrence College and received her B.A. in English from Fairleigh Dickinson University. Her work is forthcoming in Neon and Monkey's Fist and has appeared in Blood Orange Review, The Orange Room Review, Umbrella, Fairfield Review, and Knightscapes. She works in the music business and, as Lynn Crystal, hosts the long-running Carnival of Song radio show on WFDU FM in Teaneck, NJ. www.carnivalofsong.com
Molly Peacock is the author of six volumes of poetry, including the forthcoming The Second Blush and Cornucopia: New & Selected Poems (both from W.W. Norton and Company). She is a member of the MFA Graduate Faculty of Spalding University.
Ron Price lives in New York City and teaches at the Juilliard School. His poems have appeared in various magazines including The American Poetry Review, The Hindu (India) Leviathan Quarterly (U.K.), Lilliput, Poetry and Zone 3. He is the author of Surviving Brothers, A Crucible for the Left Hand, and A Small Song Called Ash from the Fire.
Dee Rimbaud is an artist, writer and occasional new age gypsy. He has just returned to his native Scotland after a year of living mainly in a Mercedes 609d van with his partner and child, travelling round Britain, France, Spain and Portugal. He is author of two poetry collections, The Bad Seed (Stride, 1998) and Dropping Ecstasy With The Angels (Bluechrome, 2004); and one novel, Stealing Heaven From The Lips Of God (Bluechrome, 2004). He edited the charity poetry anthology, The Book Of Hopes And Dreams (Bluechrome, 2006). He also edits The AA Independent Press Guide, a free online directory of magazines and publishers, hosted on his website alongside a host of useful writers' resources, as well as a portfolio of his art and a selection of his poetry. His art is frequently used in magazines and internet zines and has graced the book jackets of collections by Janet Buck, Rupert Loydell, Norman Jope and many others. Dee's art is now available on t-shirts, posters, cards and assorted gift items via his CafePress shop.
Ravi Shankar is Associate Professor and Poet-in-Residence at Central Connecticut State University and the founding editor of the international online journal of the arts, Drunken Boat. He has published a book of poems, Instrumentality (Cherry Grove), named a finalist for the 2005 Connecticut Book Awards. His creative and critical work has previously appeared in such publications as The Paris Review, Poets &Writers, Time Out New York, The Massachusetts Review, Fulcrum, McSweeney's and the AWP Writer's Chronicle, among many others. He has taught at Queens College, University of New Haven, and Columbia University, where he received his MFA in Poetry. He has appeared as a commentator on NPR and Wesleyan Radio and read his work in many places, including the Asia Society, St. Mark's Poetry Project and the National Arts Club. He currently serves on the Advisory Council for the Connecticut Center for the Book and along with Tina Chang and Nathalie Handal, is co-editing an anthology of contemporary South Asian, East Asian Poetry, Language for a New Century, due out with W.W. Norton & Co. in Spring 2008.
Larissa Shmailo is a poet and a translator. Her poetry CD The No-Net World may be heard at http://www.myspace.com/thenonetworld. She recently contributed translations to the anthology Contemporary Russian Poetry forthcoming from Dalkey Archive Press.
A MacDowell fellow, Joanna Solfrian's work has appeared or is forthcoming in journals such as Margie, The Southern Review, Rattapallax, Pleiades, and The Spoon River Poetry Review. She has just finished her first collection, entitled Visible Heavens. Joanna lives in Brooklyn, NY, where she works with teenagers.
Melinda Thomsen teaches Vocational ESL at LaGuardia Community College in Queens, NY. Her book reviews have recently been published in Home Planet News and her poetry has been published or is forthcoming in Heliotrope, Alimentum, Poetry East, New York Quarterly, Home Planet News, Elysian Fields Quarterly, Rattle, Main Street Rag and the anthology Blues for Bill: A Tribute to William Matthews. Her chapbook of baseball poems, Naming Rights, is forthcoming from Finishing Line Press.
Tryfon Tolides was born in Korifi Voiou, Greece. He has completed a BFA in Creative Writing at the University of Maine, and an MFA at Syracuse University. His first book manuscript, An Almost Pure Empty Walking, was a 2005 National Poetry Series selection, published by Penguin in 2006. He can be reached at tryfon2@hotmail.com.
Meredith Trede is a founding co-publisher of Toadlily Press. Her chapbook, Out of the Book, was published in Desire Path, the inaugural volume of The Quartet Series. Journals that have published her poems include Gargoyle, Heliotrope, The Paris Review, and Runes. She's received Ragdale, Saltonstall Foundation, and Virginia Center for the Creative Arts fellowships, and a NYFA grant.
Barry Wallenstein is the author of five collections of poetry, Beast Is a Wolf With Brown Fire, (BOA Editions, 1977), Roller Coaster Kid (T.Y. Crowell, 1982), Love and Crush (Persea Books, 1991), The Short Life of the Five Minute Dancer (Ridgeway Press, 1993), A Measure of Conduct (Ridgeway Press, 1999). His poetry has appeared in over 100 journals in the U.S. and abroad, in such places as Transatlantic Review, The Nation, Centennial Review, and American Poetry Review. His 1971 book Visions &Revisions: The Poets' Practice [T.Y. Crowell] was reissued in a new and expanded edition by Broadview Press [2002] (co-editor, Bob Burr).
A special interest is his performance of poetry with jazz collaboration. He has made six recordings of his poetry with jazz, the most recent being Euphoria Ripens [Cadence Jazz Records], 2008. He is an Emeritus Professor of literature and creative writing at the City University of New York and is also an editor of the journal, American Book Review. Since June 2002, he has been a featured guest poet at the annual Bear River Writers' Conference in upper Michigan. He has been a resident fellow at the McDowell Colony, the castle at Hawthornden, Scotland, and for the past 5 years at the monastery in Saorge, France. He is a contributing of the magazine.
Martin Willitts, Jr. is a Senior Librarian in New York. He has recent publications in Pebble Lake Review, Hurricane Blues (anthology), Hotmetalpress.net,Haigaonline, Bent Pin, 5th Gear, and others. He has a fifth chapbook Falling In and Out of Love (Pudding House Publications, 2005), a online chapbook Farewell—the journey now begins (www.languageandculture.net in 2006), and he has a full length book of poems with his art The Secret Language of the Universe (March Street Press, 2006). He has a forthcoming chapbook, Lowering the Nets of Light from Pudding House Publications, 2007.
Alison Woods is a native New Yorker. Her poems have appeared in BigCityLit, The Kean Review, The National Poetry Review, Onthebus, The Paris Review, Poetry East, Rattallapax, Rattle, Salamander, The Western Humanities Review, and others. Her lyrics are featured on a forthcoming CD by Singer/Songwriter Marion LoGuidice. She holds an MFA from Columbia University and teaches writing at the Fashion Institute of Technology, Montclair State University, and Kean University.