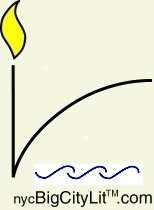 Contributor Notes
Kelli Russell Agodon is the author of two books of poems, Small Knots (Cherry Grove Collections, 2004) and the chapbook Geography. She is a graduate of the University of Washington and Pacific Lutheran University's Rainier Writing Program, where she received her MFA. Her work has been published in the Atlantic Monthly, Image, North American Review, Notre Dame Review, and Prairie Schooner. She is the co-editor of the literary journal Crab Creek Review. Her Web site is at www.agodon.com; her blog is at www.ofkells.blogspot.com.
Liz Ahl's poems have appeared in Alimentum, Court Green, 5AM, Four Corners, MARGIE, the North American Review, Prairie Schooner, the Women's Review of Books, and other literary journals. Her work has also been included in the anthologies Red, White and Blues: Poets on the Promise of America (University of Iowa Press, 2004), Mischief, Caprice, and Other Poetic Strategies (Red Hen Press, 2004), and Like Thunder: Poets Respond to Violence (University of Iowa, 2002). Her chapbook, A Thirst That's Partly Mine, won the 2008 Slapering Hol Press chapbook contest.
Elena Alexander's poem "How the Lurking" won The Arts Respond to 9-11 competition and was made into a public poster. Her work appears frequently in Bomb magazine; her Bomb story "Sic Transit" received honorable mention in The O. Henry Awards Prize Stories, Best of 1997. Other publications containing her work include American Letters & Commentary, Brooklyn Rail, Hanging Loose, Lungful!, Minnesota Review, and Rattapallax. Her nonfiction text Footnotes: Six Choreographers Inscribe the Page (Routledge, 1998) was part of the series Critical Voices in Art, Theory, and Culture, edited by Saul Ostrow. Her work appears in anthologies published by Bright Hill, Henry Holt, Penguin, and Serpent's Tail. Several poems of hers have been translated into Serbo-Croat and Slovenian. She lectures at the New Jersey Institute of Technology, teaches a Poets & Writers workshop for seniors, and is a certified yoga instructor.
Indran Amirthanayagam's latest books are The Splintered Face: Tsunami Poems (Hanging Loose, 2008) and Ceilan, R.I.P. (Editorial Atemporia, 2009). His collection The Elephants of Reckoning won the 1994 Paterson Prize. His poem "Juarez" won the Juegos Florales of Guaymas, Sonora, in 2006. He writes on poetry at http://indranamirthanayagam.blogspot.com.
L. S. Asekoff is the author of three books of poetry: Dreams of a Work (1994), North Star (1997), and The Gate of Horn, due out in March 2010 from Northwestern University Press.
Renée Ashley is the author of four volumes of poetry — Salt (Brittingham Prize in Poetry, University of Wisconsin Press), The Various Reasons of Light, The Revisionist's Dream, and Basic Heart (2008 X. J. Kennedy Prize, Texas Review Press) — as well as a chapbook, The Museum of Lost Wings, and a novel, Someplace Like This. She has been awarded fellowships from the National Endowment for the Arts and the New Jersey State Council on the Arts, and is on the core faculty of Fairleigh Dickinson University's low-residency program in creative writing.
Ros Barber, born in Washington, D.C., of British parents, is the author of two collections of poetry from Anvil. Her poetry has been broadcast on BBC radio and television, and featured in anthologies published by Faber, Virago, and Seren; her short fiction has been published by Bloomsbury and Serpents Tail. Her latest collection, Material (Anvil, 2008), received a Poetry Book Society Recommendation. She is writing a fictional autobiography of Christopher Marlowe in blank verse, funded by the Arts and Humanities Research Council.
Elliott Barowitz is an artist who has lived and worked in New York City almost all of his adult life. He has shown his work nationally and internationally in over 150 exhibitions. He has been involved with artistic activities in the New York, serving as a member of a committee of the Department of Cultural Affairs, the New York City Loft Board, as President and Chairperson of the largest visual arts organization in the country during the 1970's. He served as Executive Editor of its publication the Artworkers News (later called Art&Artists). Mr. Barowitz writes on art issues, reviews books on the arts and lectures widely. He is Professor Emeritus of Drexel University in Philadelphia and is an adjunct professor at New York University.
Rachel Bennett was born in Rock Island, Illinois, in 1979, and moved to New York City in 2001, after participating in the Iowa Writers' Workshop Irish Writing Program in Dublin, working in a nursing home in Ecuador, and studying English at Grinnell College. Her poems have won two Whitcomb Prizes, judged by Gerald Stern and James Galvin, and appeared in Adagio Quarterly Review, Alba, Ascent Aspirations Magazine, Big Toe Review, Blood Lotus, Buffalo Carp, elimae, Laika Poetry Review, Pegasus, the Portland Review, Rhapsoidia, and zafusy; two poems included in Rhapsoidia were 2006 Pushcart Prize nominees. She lives and writes in Brooklyn.
Lorna Knowles Blake is the author of Permanent Address, winner of the Richard Snyder Memorial Prize from Ashland Poetry Press. She serves as an editor at Barrow Street and teaches creative writing at the 92nd Street Y in New York City. Poems and essays have recently appeared or are forthcoming in www.Ducts.org, The Hudson Review, and The Same.
Patricia Brody's recent chapbook American Desire was selected by Finishing Line Press for their 2009 New Women's Voices award. Her full length collection, Dangerous to Know, will appear in 2012 from Salmon Books. Brody's poems have appeared in Barrow Street, Paris Review, Western Humanities and Big City Lit. This is her first review in Big City Lit.
Mary Legato Brownell grew up in St. Paul, Minn., and now lives and teaches near Philadelphia. She has received study seminar grants from the National Endowment for the Humanities, the Leeway Foundation, Mid-Atlantic Arts Council, and Pennsylvania Council of the Arts. Publications include American Poetry Review, Comstock Review, GSU, InkPot, Margie, Pivot, and Wind. Her work has been awarded first honors by the W.B. Yeats Society of New York and finalist and honorable mention by the Comstock Review and "Discovery"/The Nation (2006).
Susana H. Case, professor at the New York Institute of Technology, has recent work in Cider Press Review, Coe Review, Diner, Eclipse, Gulf Stream Magazine, Hawai'i Pacific Review, Karamu, and Potomac Review. She is the author of The Scottish Café (Slapering Hol Press, 2002), Hiking the Desert in High Heels (RightHandPointing, 2005), and Anthropologist in Ohio (Main Street Rag Publishing, 2005).
Jane Churchman is a poet, free-lance editor and writer.
Alfred Corn has published nine books of poetry, one novel, a collection of critical articles, and a forthcoming book, Atlas: Selected Essays, 1989-2007, published by the University of Michigan Press. He has taught poetry writing at Columbia, UCLA, the City University of New York, the University of Cincinnati, Yale, the University of Tulsa, Ohio State, and Oklahoma State University. Corn's awards and prizes include the Guggenheim Fellowship, the NEA, Academy of American Poets, the Academy of Arts and Letters award, and the Levinson Prize from Poetry magazine.
Cortney Davis is the author of four poetry collections, most recently Leopold's Maneuvers, winner of the Prairie Schooner Poetry Prize. Recipient of an NEA Poetry Fellowship and three Connecticut Commission on the Arts Poetry Grants, she lives in Redding and is the poetry editor of Alimentum: the Literature of Food. www.cortneydavis.com
Graham Duncan has published almost 500 poems in over 135 periodicals, including Abbey, The Aurorean, BigCityLit, Blackwidows Web of Poetry, Blueline, Brevities, the Comstock Review, Freefall, Heliorope, Hidden Oak, Iodine Poetry Journal, Lilliput, the Mid-American Poetry Review, Pegasus, the Pegasus Review, Pivot, Poem, Poesia, Poetalk, Poetry Depth Quarter1y, Prism, Rattapa1lax, Ratt1e, Red Owl, River King Poetry Supplement, The Same, Small Brushes, Southern Poetry Review, Straylight, Superior Poetry News, Whole Notes, and Zillah. He has published two chapbooks, The Map Reader (1987) and Stone Circles (1992); Every Infant's Blood: New and Selected Poems was published by Bright Hill Press in 2002.
David Graham is the author of several books of poems, most recently Stutter Monk (Flume Press, 2000), and an essay anthology co-edited with Kate Sontag: After Confession: Poetry as Autobiography (Graywolf Press, 2001). He is professor of English at Ripon College in Ripon, Wis. His online poetry library collects a wide variety of resources on poetry: http://web.mac.com/drjazz/iWeb/Site/DGPoLibrary.html.
Elizabeth Haukaas, born in Minneapolis, lives and works in New York City. She received her MFA from Warren Wilson College. She has had many careers, including interior architecture, running her own marketing and advertising agency and her current position as national director of corporate communications for a finance and investment firm headquartered in New York. Her poetry has appeared in Crab Orchard Review, the New England Review, New Millennium Writings, Tigertail Anthology, the Tulane Review, William and Mary Review, and other journals. Leap, her first book, won the 2008 Walt McDonald Book Award in Poetry and was published by Texas Tech University Press.
Patrick Henry: Born 1938, Yorkshire, England, Irish parentage. Customs Officer London, Royal Airforce Draftee, Cyprus, 1957-59. Wrote poetry in London, Paris, Cornwall; worked construction, farming, factory, café, bookshop jobs. Published On the Track, Peterloo Poets 1971. Published translations of Fruits of Winter, Prix Goncourt, 1970 and Women of The Celts, Cremonesi, 1975. Adult student at University of Wales, University of East Anglia, Trinity College, Hartford Connecticut during 1980s. Painting exhibition Paris, 1998. Poetry Reading Tour in New York 2001 arranged by Big City Lit. Painting Exhibition, Australia, 2003. Poetry Reading and Painting Exhibition tour New York State, 2004, arranged by The Author's Watermark and Poets & Writers. Poetry and prose featured in BigCityLit and in www.thisisull.com (UK website), 2001-2007. He is a contributing editor of the magazine.
Marilyn Johnson's poetry has appeared in Field, Open City, Prima Materia, and the anthology Chance of a Ghost. Her nonfiction book, The Dead Beat: Lost Souls, Lucky Stiffs, and the Perverse Pleasures of Poetry, is in paperback, and This Book Is Overdue! How Librarians and Cybrarians Can Save Us All will be published early in 2010. She lives north of New York City, near Sleepy Hollow.
William Jolliff, professor of writing and literature at George Fox University, grew up on a farm outside Magnetic Springs, Ohio. His poems, articles, and songs have appeared in Northwest Review, Passages North, Sing Out!, Southern Humanities Review, and West Branch. His newest chapbook, Searching for a White Crow, was recently published by Pudding House.
Deena Linett's most recent book is Woman Crossing a Field (BOA Editions, 2006). New work has appeared or is forthcoming in Barrow Street, The Literary Review, Shofar (Purdue University), and Chest: Journal of the American College of Chest Physicians.
P. H. Liotta's most recent book of poems is The Graveyard of Fallen Monuments (Quale Press, 2007). He served as a consultant on the ABC News documentary Earth 2100: The Final Century of Civilization? and as a member of the United Nations Intergovernmental Panel on Climate Change (IPCC), he shared in the award of the 2007 Nobel Peace Prize.
Diana Manister is New York City poet who has featured at such venues as the late lamented punk rock club CBGB's, St. Mark's Church Poetry Project, The Living Theater, Bowery Poetry Club, Poetry Unnameable, the Lyric Recovery Festival at Carnegie Hall, as well as at colleges and universities.
A Contributing Editor of Big City Lit, she is also an elected member of the American Branch of the International Critics Association (AICA). Her poetry reviews appear regularly in The Modern Review and online at BigCityLit, about.com, small press exchange and artezine. Her poems have been published and exhibited in print and web publications including PoetryRevolt, Autumn Sky, Salonika, Big Bridge, Waterworks, The Cleave, artezine.com and others, and in the print anthologies Distance from the Tree and The Company We Keep from Headwaters Press and Best Online Poetry of 2008 from Poetry Blog Rankings.
Cleopatra Mathis' most recent collection is White Sea, published by Sarabande in 2005. Her work is included in Best American Poetry 2009. Since 1982, she has taught creative writing at Dartmouth College, where she is the Frederick Sessions Beebe '35 Professor in the Art of Writing.
Samuel Menashe served in the U.S. Army infantry in World War II and then studied in London and at the Sorbonne, where he received a Doctorat d'Universitè. His first collection of poetry, The Many Named Beloved, was published in London in 1961; subsequent collections include The Niche Narrows (2000). In 2004, he received the Poetry Foundation's first Neglected Masters Award, designed to bring renewed critical attention to the work of an under-recognized, significant American poet; the award included the publication of his most recent collection, New and Selected Poems (Library of America, 2005; published in England, with DVD, by Bloodaxe Books, 2009). He lives in New York City.
Philip Miller's poetry has appeared in BigCityLit, Chelsea, Gargoyle, Georgia Review, Pivot, Poetry, Poetry Wales, Rattapallax, and Seam (U.K.). His books include Hard Freeze (BookMark Press) and Branches Snapping (Helicon Nine Editions). His sixth book of poems, The Casablanca Fan, was recently published by Spartan Press. He coedited (with Gloria Vando) the anthology A Chance of a Ghost. He co-founded and for many years directed the Riverfront Series in Kansas City. He now lives in Mount Union, Pa., where he is a contributing editor of BigCityLit and editor of The Same.
John Minczeski's most recent book, A Letter to Serafin, was just released by the University of Akron Press. His chapbooks, November (Finishing Line Press) and Grass Elegy (Red Dragonfly Press), were both published in 2007. Recent or forthcoming poems appear in Cerise Press; Connecticut River Review; Naugatuck River Review; and War, Literature and the Arts.
Martin Mitchell, former editor of Rattapallax (2001-06) and of Pivot (1983-98), reviewed films for several publications, including After Dark for the length of its existence (1968-81). He is a contributing editor of the magazine.
Madeleine Mysko teaches creative writing in the Advanced Academic Programs of Johns Hopkins University. She also coordinates the "Reflections" column for the American Journal of Nursing. Her poetry and prose have appeared in Bellevue Literary Review, the Hudson Review, River Styx, and Shenandoah. She is the author of Bringing Vincent Home, a novel based on her experiences as an Army nurse
Valery Oisteanu is a writer and artist with an international background. Born in Russia in 1943 and educated in Romania, he adopted Dada and Surrealism as philosophies of art and life. Immigrating to New York City in 1972, he has been writing in English for the past 33 years. Oisteanu is the author of 10 books of poetry, a book of short fiction and a book of essays: "The AVANT-GODS."
For the past 10 years he has worked as a columnist at New York Arts Magazine and as an art critic for Brooklyn Rail and www.artnet.com. He is also a contributing editor at www.artscape.com and a contributing writer for French, Spanish and Romanian art and literary magazines including La Page Blanche, Art.es, Balkon, Dilema, and Romania Literara.
As a performer Valery Oisteanu is well known to downtown New York City audiences, performing every season with the exception of the summer, when he goes on tour abroad. He is always well-received in theaters and clubs specializing in poetry and music where he presents original Zen Dada multi-media shows in his unmistakable style of "Jazzoetry."
Michael Palma has an Internet chapbook, The Ghost of Congress Street: Selected Poems, on the New Formalist Press Web site. His fully rhymed translation of Dante's Inferno was published by Norton in 2002, and reissued as a Norton Critical Edition in 2007.
Justin Phillips was born in New York City and raised in Westchester. He majored in theater at Vanderbilt University and later went to law school for some unknown reason. He is now a writer and former lawyer (five years in recovery) who recently completed his MFA in Creative Writing at The City College of New York. He teaches English at City College, walks dogs, and plays golf and chess among other interests. "The Lucidity of Sunlight" is his first published story.
Andrea Porter lives near Cambridge, England. Her chapbook Bubble was published in 2004 by Flarestack and was later adapted as a play for BBC Radio 4. Her debut collection, A Season of Small Insanities, was published in April 2009 by Salt. Her poems have appeared in a number of poetry magazines in Britain, Ireland, Australia, Canada, and the U.S. She is a member of the Joy of Six poetry ensemble, which has performed in various venues in Britain and in New York ("www.joyofsix.co.uk ). She writes a rambling blog about life, poetry, writing and such things as psycho squirrels, "We Liked It but Not Quite Enough" (www.welikeditbutnotquiteenough.blogspot.com).
Jack Ridl's collection Broken Symmetry was co-recipient of the Society of Midland Authors Award for poetry in 2006. His new collection, Losing Season, is from CavanKerry Press. He is co-author with Peter Schakel of Approaching Literature (Bedford/St. Martin's Press). In 1996, the Carnegie Foundation named him Michigan Professor of the Year. www.ridl.com.
Carl Rosenstock was born in Albany, New York, and grew up on a farm near there. He received a BA in Asian History from Union College, and an MFA in Creative Writing from Vermont College. His work has appeared in various magazines, and anthologies. He lives and works on the westernmost end of Long Island, in Brooklyn, New York, where he curated the Night-&-Day Reading Series
M. A. Schaffner has poetry recently published or forthcoming in Stand (U.K.), the Beloit Poetry Journal, The Hollins Critic, ARC (Canada), and he North (U.K.). He also has a collection, The Good Opinion of Squirrels (The Word Works, 1997), and a novel, War Boys (Welcome Rain, 2002). When not writing or buying stamps, he works for the federal government; he also reenacts the American Civil War, at least the part where one doesn't actually get shot at.
Elaine Sexton is the author of two collections of poetry, Sleuth and Causeway, both from New Issues (Western Michigan University). Her poems and reviews have appeared in such journals as American Poetry Review, Art in America, Poetry, and the Women's Review of Books. She is a member of the National Book Critics Circle and teaches poetry at the Sarah Lawrence Writing Institute.
Hilary Sideris' work has recently appeared in Barrow Street, Green Mountains Review, Natural Bridge, Salamander, and Pomegranate Seeds: An Anthology of Greek-American Poetry, edited by Dean Kostos. She is the author of The Orange Juice is Over, from Finishing Line Press.
Jim Story's short stories, essays, reviews and poetry have appeared in Confrontation, The Same, Karamu, Folio, Pindeldyboz, The Slavic and East European Review, Helicon, Aspen Anthology, Berkeley Poetry Review, Steelhead Review, Now, Paper Boat, Hyn Poetry Anthology, Poets, Long Island University Magazine, And Then, and Home Planet News. He is the author of the novel, Wounded by History and is currently at work on another novel called Problems of Translation.
Maria Terrone's second poetry collection, A Secret Room in Fall (Ashland Poetry Press, 2006), co-winner of the McGovern Prize, follows The Bodies We Were Loaned (The Word Works, 2002). A chapbook, American Gothic, Take 2, was published recently by Finishing Line Press. Her work has appeared in many anthologies and in such magazines as Atlanta Review, Barrow Street, the Hudson Review, and Notre Dame Review. Her Web site is www.mariaterrone.com.
Lee Upton's most recent book is a novella, The Guide to the Flying Island, from Miami University Press. Her fifth book of poetry is Undid in the Land of Undone (New Issues, 2007). She is professor of English and writer-in-residence at Lafayette College.
Angelo Verga is a poet, teacher, and editor, who curates the most influential series of readings in New York City, the 325 or more a year literary events at the Cornelia Street Cafe. He has published six collections of poetry to date, including 33 NYC Poems (Booklyn, 2005). He lives at the southern tip of Manhattan where he keeps one eye on Wall Street and the other on The Statue of Liberty.
Jeanne Murray Walker's latest of seven poetry collections is New Tracks, Night Falling (Wm. B. Eerdmans); one of the poems from that volume will appear in Best American Poetry 2009. She is professor of English at the University of Delaware and teaches in the SPU MFA Program. Among her plays (archived in North American Women's Drama), which have been performed throughout the United States and in London, are Stories from the National Enquirer and Inventing Montana, published by Dramatic Publishing Company. An Atlantic Monthly Fellow at Bread Loaf School of English, she has been awarded a Pew Fellowship in the Arts and an NEA. She serves on the editorial boards of Shenandoah and Image.
Sarah White lives in Manhattan, where she writes, paints and does collages. She is author of one poetry collection, Cleopatra Haunts the Hudson (Spuyten Duyvil, 2007), a chapbook, "Mrs. Bliss and the Paper Spouses," (Pudding House, 2007) and has a book-length lyric essay, The Poem Has Reasons: a Story of Far Love on line at www.proempress.com.
Alison Woods received her MFA in poetry from Columbia University. Her poems have been published in BigCitylit.com, the Kean Review, the National Poetry Review, the Paris Review, Poetry East, Rattallapax, Rattle, and the Western Humanities Review, among others. She was a semifinalist in the "Discovery"/The Nation contest and the Lyric Recovery Festival at Carnegie Hall and has twice been nominated for a Pushcart Prize. She co-wrote the lyrics on a CD by Marion LoGudice featuring Cyndi Lauper, titled God's House (after one of her poems), and writes lyrics with several Grammy-winning musicians and producers.
Christopher Woods lives in Houston and Chappell Hill, Texas. He has published a prose collection, UNDER A RIVERBED SKY, and a book of stage monologues for actors, HEART SPEAK. He shares a gallery with his wife Linda at MOONBIRD HILL ARTS: www.moonbirdhill.exposuremanager.com.