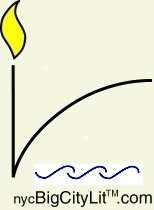 Essays


Fall 2012
LOST: Escaping Fear, Chapter 5

by Quitman Marshall
"For an artist one consolation is that
in a free country he is not actually
forced to produce guidebooks."
—Vladimir Nabokov
I've been twice lost in the swamp, and both times in the cold. Being cold and wet will make you hurry, approach panic, and deepen your predicament. The first time was in the logged-over Wateree River swamp, which meets the Congaree. We were hunting, my father and I, with an older man, Mr. Dean, nicknamed "Dizzy" after the famous Arkansas pitcher who built his fastball beaning rattlesnakes with stones. I liked Mr. Dean very much. Retired from an Army career, he was as salty and colorful as the original "Diz." But he had a heart condition, and what I remember more than icy water rushing into my hipboots is the flash of fear I saw on his face when we lost our footing.
The high water had confused our usual predawn hike to and from the sloughs where we'd await or jumpshoot ducks. Everything was flowing into everything else, and we couldn't find our way in it. We'd missed a mark, a turn, and had begun to make futile circles in the flooded swamp. Normal footpaths were mixed with water-deepened channels, and we were becoming more dependent on slippery cut or fallen logs to go forward. This dubious progress could easily slip into panic, and each of us, in his own silence, knew this. Eventually we came upon a bit of high ground that helped to define Beech Creek, a known thoroughfare, and when we heard a boat's motor, the three of us spontaneously exploded into noise. It was a cousin passing in his boat who came to the rescue when he heard our wild shouts and desperate fusillade.
Those cold December morning hours, an adventure that very easily could have become tragic, have stayed with me. I was fourteen then and recall how my nagging social confusions were temporarily washed away by the experience, the fearful predicament we shared across our forty years of difference. The new sweater that I thought might save me at school was ruined because I wore it that day. Wet wool stretched halfway to my knees, not the style in 1966. Though the sweater was finished, something big had clarified. Mr. Dean survived World War II in Europe, but the cold and the swamp could have killed him quietly. Life magazine at home had pictures of other flooded places, getting closer, and far less innocent adventures that stretched boys to death. There was something to be said that wasn't being said.
All the leaves are down: mauve, chocolate, brown to black, smoke blue, blood red, gold and lemon yellow are all dissolving into slipperiness and dirt. I'm on the Weston Lake Loop Trail in late November after a rain. Weston Lake is an oxbow, an abandoned curve of the Congaree River. The Congaree National Park's two miles of wooden boardwalk lead to it, and it's the goal of most casual hikes, with benches and a good view (for a swampscape) over the dark water, even at flood times. I've sat there often with the turtles and snakes, garfish sunning, anhinga, herons, egrets, owls, hawks, wood ducks, songbirds, and bees.
Except for the shorter Bluff Trail, named for the quick rise of land on the edge of the floodplain that it follows in young pines, all ground trails in the Congaree Swamp flood. But the Weston Lake Loop moves through groves of smooth-barked holly trees and, staying next to moving water, it seems to follow higher ground. Surrounding old-growth forest encourages my idea that this trail has been used for centuries. There's clay under my feet. Beautiful Cedar Creek flows close by, carrying food and thought. This seems a very cultured trail.
My mind can make itself this way, but then crossing or walking along the backwaters, the sloughs, and their islands, I'm returned to swamp: its stillness, its wombness, its silence, its field for fantasy, its water and water. Everything seems to be seeking flood, to be part of a creek or a slough, or to be just rising from it. Especially now, before winter, the atmosphere is dreamlike. And there are anthropomorphic shapes everywhere to play with the mind: the trunks of trees folding on themselves like flesh and fat and reaching for support in the mud and water; the holes, hollows, and caverns in the trees which seem to cry out for animated occupation but from which nothing moves; the gangs of cypress knees, small copper cone figures melting into their long wait. I feel I'm being watched and on the edge of a revelation. Ambiguity rules here. Between dry land and water, this is the third real world. And it is expansively, dangerously reflective.
The second time, downstream thirty years, was on a winter afternoon off Oak Ridge Trail. A five-mile loop beyond Weston Lake and deeper in, Oak Ridge crosses several of the small guts that carry floodwaters in and out of the swamp. The day was bright and blue after storm. A tornado had touched down above the swamp the day before.
The sun was in my eyes as I crossed the bridge over Hammond Gut. A hawk was crying. I admired the high gleaming white top of a broken bald cypress. Other trees in a big wind were moaning as they rubbed each other. In the next mile and a half I startled four groups of wood ducks from the flooded flats before noticing that I'd lost the trail. Somewhere in low spaces between Boggy and Deep Jackson Guts, while detouring stretches of coffee water covering the way, noting the T's of drainage and birds singing all around me, I'd stopped seeing the red markers painted on the bodies of trailside trees.
The male wood duck, most boldly colored creature in the swamp, has a two-note cry of alarm or distress. As a boy, I could copy it by blowing into an empty 12-gauge shotgun shell cut off at an angle for the purpose. The familiar sound was mournful as it faded from my ears, the company and the color leaving me in fear and standing drained on muted tones. Other bird song hushed. I forgot the sparkle of the sky and started to study carefully my last few steps on wet ground. I backtracked and turned, backtracked and turned, looking for a trace of red paint.
Dante Alighieri's pilgrim, in the middle of his life, found himself in the woods, "the right road lost." From this comes the great poem. The hell Dante wrote in the Inferno was also the world without hope he had seen. No artist and few individuals today are as engaged in public life as this poet was prior to his forced exile from Florence. His city, but a moderate-sized town by today's standards, was a world capital in the thirteenth century, and Dante was an urban sophisticate. His life and text tell of sorrow and confusion, penitence and conversion, a journey of the spirit.
Dante echoes in the swamp. We have imagined all terrors here. I've imagined panthers — like his leopard, lion and wolf — trailing me. Yet we know the real dangers are mind-forged and human-made. To be lost for a time in the swamp, which is finally also at our mercy, is to find oneself truly there. Dante's state when he was composing his poem was one of wandering, circling the home he had lost. It is our state.
With patience I found the trail behind me, but it took twice as long, an hour that seemed like two, marking my place and circling from a point above flood, to find the continuance of the trail ahead. Backtracking all the way home was somehow not an option. The hint of fear in going forward was good. I would concentrate. I had to hurry before winter darkness, sweat, get muddy, and move my eyes more swiftly through the trees, like a runner. A faint smile stayed on my lips as I breathed with silent birds alone. Walking, I recalled that the mud I tramped my circles through was also engorged with acorns and churned by wild pigs. It was a stew, a feast.
At the end, the day was fine. My legs hurt. I'd returned to an original fear and, finding meaning in it, I'd escaped its power. The experience and concept of a path had been changed and then concentrated by those moments of losing it. I'd been deep into something. It let me in and it let me go.
Quitman Marshall grew up in South Carolina, moved to Barcelona, then DC, Amherst, New York City, and Paris. For most of the 1990s, he coordinated literary events at Charleston's Spoleto Festival. In 1996, he won P&W's Writers' Exchange Award. He was then already assembling notes and doing research for his long narrative work, Swampspirit, from which the essay in this issue of BigCityLit is taken. The book, while centered on a specific terrain around and within the Congaree National Park in central South Carolina, is a celebration of all swamps, undervalued, indeterminate, and often forbidding inland places, and the "swampness" that, despite all our efforts, pulls history and individuals into itself. His chapbooks include The Birth Gift, 14th Street, and The Slow Comet. Others of his manuscripts-in-process are What Made Us (poems) and The Bloody Point (novel). Since 2001, teaching in public schools and the local university, he has lived in Beaufort, SC, with his wife, Martine, and their children.