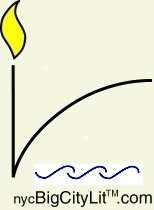 Reviews
Horseplay
by Colette Inez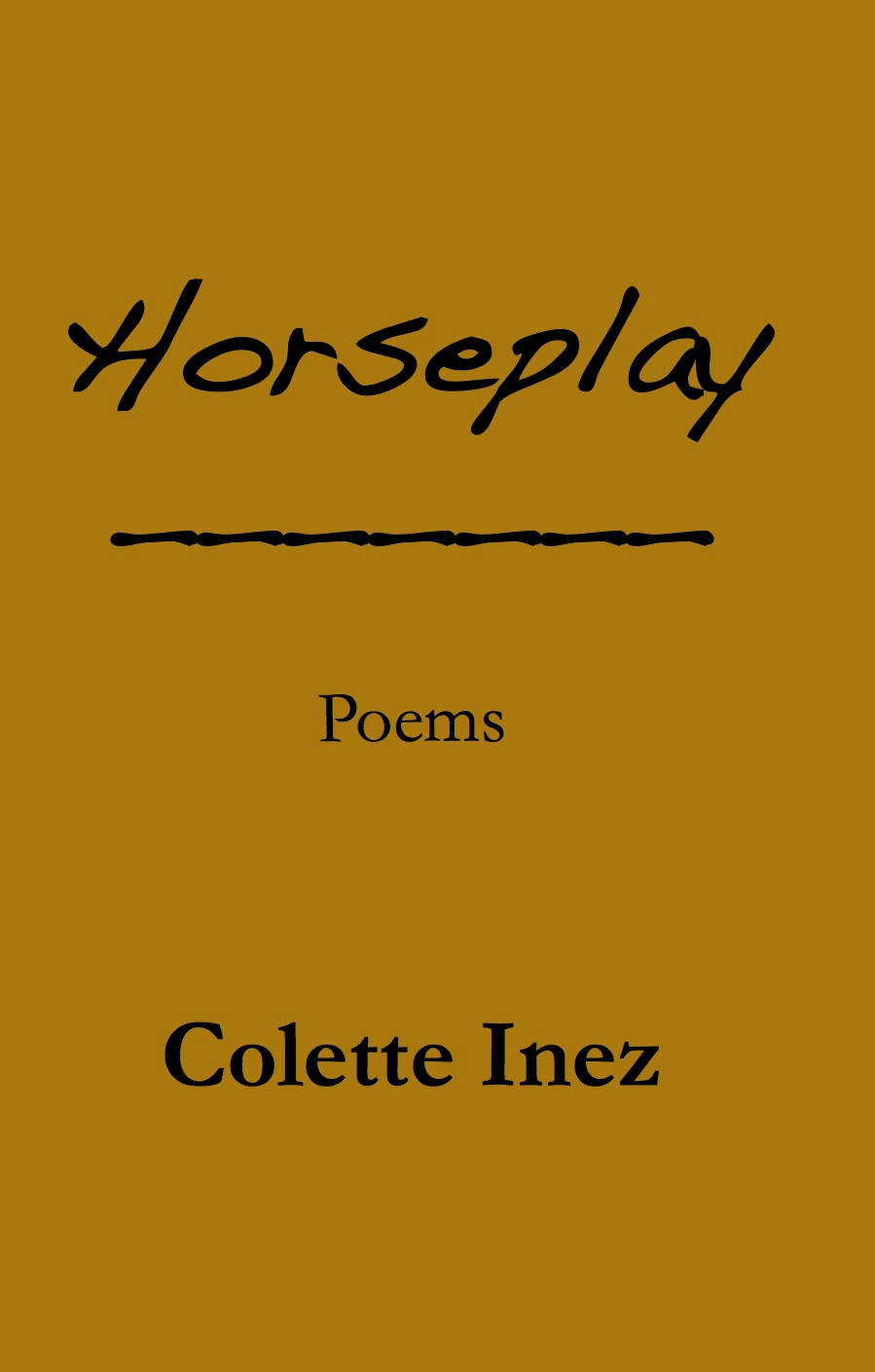 Word Press; 2011; 104 pages, $19.00
ISBN: 978-1936370566, paper
http://www.word-press.com/inez-horseplay.html
Reviewed by Kryssa Schemmerling
In Horseplay, Colette Inez's tenth book of poetry, the second poem, "Two-wheeler Spins," envisions a shape-shifting woman who takes the form of a rowboat and carries her own parents "red-faced/and exhausted after sex." By the end, these parents have retreated into the shadows to "live quietly in picture frames."
The poems in this collection do anything but that; they vibrate with energy and sensuality, at once erudite and earthy. Here we find poems evoking Sappho and César Vallejo; a series of tankas (a form Inez returns to more than once) about the Belgian poet and playwright Maurice Maeterlinck; riffs on classical Chinese poetry; and visions of Ben Jonson trekking from London to Scotland to raise a glass with Lord William Drummond. There is also a poem about Knute Rockne, of all people, in which Inez draws surprising and vivid parallels between the American football legend and her own father, who, "Sent to Paris by his Bishop … made a forward pass/at a pretty French historian. I hid in her proper tweeds."
The figures of Inez's father and mother haunt Horseplay. Given the poet's background, which she wrote about in a 2005 memoir entitled The Secret of M. Dulong, it's not surprising. The story of her childhood reads like the stuff of 19th-century novels. Her French mother, impregnated in Paris by an American priest, returns to Europe to give birth to the illegitimate infant, whom she turns over to nuns to be raised in a Belgian convent. On the few occasions when Inez's mother comes to visit, the Sisters introduce her to the child as an "auntie." When Inez begs them to tell her where her mother is and when she will come for her, the nuns tell her to "Trust in God."
The poem "Garland of Holy Roses" gives us an idea of what Inez's upbringing must have been like:
If only my panties had been little white roses,
nuns would have loved my prickly pubis,
said be proud of your labias, doors
to the grotto of Santa Sexuala. God would be there.
The frankness of the language, as it continues in this vein, functions as a rebuke against the repression she endured in the convent. Inez writes with similar directness about a subject most people prefer to avoid — the sexual union of one's parents. In "Part Bull, Part Priest" she imagines how her father
… mounted my mother
near the Sorbonne,
her wet eyes glistening with awe
as she breathed a low moan. …
Seeds of milky residue carried
the promise of my hooves and snout.
Again, in her unflinching candor, we feel the poet attempting to shake off the aura of shame and secrecy that surrounded the circumstances of her birth.
This is not to say that the poems in Horseplay are confessional, in the usual sense of the word, or solipsistic. Far from it. Inez gives the impression of a poet deeply engaged with and aware of the physical, as well as the emotional, world — whether it is a hornet trapped in a window screen or neutrinos that
rush through the dribble of peach
at the baby's lips,
bowls of pabulum, raisins and milk
mixing with grit
from the split of beginnings.
Other poems in the collection, including the one from which it takes its title, are fueled by sheer delight in language: How many things, for instance, can you do with the word "horse"? In "Anagram of Colette Inez in a Loosely Given Villanelle" and "Galaxy Pantoum" the poet demonstrates, with panache, her command of form.
Animating each and every one of the poems in the book is the obvious vigor of Inez's intellect and her expansive spirit. In some of the best poems, Inez places herself within the larger context of history and culture, specifically that of Belgium, where she grew up. In the process, she deftly inverts a familiar paradigm, making the universal personal, rather than the other way around. An example is her unexpected appearance at the end of "The Maeterlinck Tankas":
… When Maeterlinck
dined with the king —
it was nineteen thirty-two —
in my bassinet
I pounded on a pillow
and sought the everlasting.
Suddenly, the poem spins into autobiography, one illuminated by its preceding evocation of her countryman, who believed "A spirit life must/be built beyond our/sniffing through fragrant gardens."
In "Witness to a Meadow in Virginia," Inez's memory of her own childhood merges into Belgium's colonial past, with inevitable echoes of Conrad's Heart of Darkness:
I was born in another country,
Leopold, the cruel king …
A child, I said papillon
and fluttered my wrists,
imagining shiny coins in boxes
shipped to the Congo
where children dreamed
severed hands of their ancestors
took wing on the path.
An image of horror is transformed into one of transcendence. This feels emblematic of Inez's vision in these poems. She is clear-eyed, as in "The Spell of the Motherland," when she visits the birthplace of the mother she barely knew and admits:
No one said the beauty of the evening would shield me
from the facts. What remains will dream through
upheavals of earth.
Yet, throughout the book, she resists despair or easy cynicism. We see this in "Mothsong," a poem in which the act of swatting an insect hovering around a light bulb turns into a meditation on death:
I wave off the notion
that one day a hand will bang me to the floor
and I'll swear by my truth, one I conceive,
that or a lie I elect wholly to believe.
In "For Sarah Hannah," her moving elegy for a student, friend, and fellow poet who committed suicide at a tragically young age, Inez insists:
She didn't mean to disappear …
She meant to return to us, gold rings glistering
across that arc of the unknown where we look for her,
snared in radiance.
It is as though Inez's own appetite for existence, despite its pain and hardships, is so vast that she can't quite conceive of anyone willingly relinquishing it. The reader comes away from this rich and compelling collection with a sense that Colette Inez is one poet who will never cease to rage against the dying of the light.
Kryssa Schemmerling has recently published poems in in 2River View, Big City Lit and The Same. Her chapbook manuscript, Iris In, was a finalist in the 2010 Slapering Hol Press and Black River chapbook competitions. In 2010 she also completed a documentary entitled Our Hawaii (www.ourhawaii.net). Kryssa holds an MFA in filmmaking from Columbia University. She teaches screenwriting at New York University's Tisch School of the Arts.