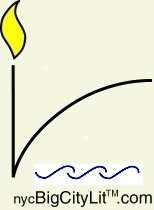 Contributor Notes


Spring 2011
Robin Becker's most recent collection, Domain of Perfect Affection (2006), appears in the Pitt Poetry Series. Liberal Arts Research Professor of English at Penn State, she has received fellowships from the Bunting Institute at Harvard, the Massachusetts Cultural Council, and the National Endowment for the Arts. She serves as poetry editor for the Women's Review of Books and writes "Field Notes," a column on the contemporary poetry scene.
Ann Bogle's short stories have appeared in The Quarterly, Fiction International, Gulf Coast, Big Bridge, Black Ice, Mad Hatters' Review, Metazen, Fictionaut, Blip, Wigleaf, and other places. Solzhenitsyn Jukebox,a collection of five stories, was published by Argotist Ebooks in 2010. Country Without a Name, a series of 24 prose poems and stories, including "Gerade rechts zum Volkszimmer," is coming from Argotist in June.
Mary Legato Brownell's poetry has appeared in American Poetry Review, BigCityLit, Comstock Review, GSU, InkPot, Margie, Pivot, Wind, and other journals. She has been awarded residency fellowships at Hedgebrook Farm for Women Writers and the Abroad Writers Conference in France. She has received grants from National Endowment for the Humanities, the Leeway Foundation, Mid-Atlantic Arts Council, and Pennsylvania Council of the Arts. A native of St Paul, Minnesota, she lives in Philadelphia and teaches history and English at an independent school.
Susana H. Case, professor at the New York Institute of Technology, has recent work in many journals, including Hawai'I Pacific Review, Portland Review and Potomac Review. She is the author of The Scottish Café(Slapering Hol Press), Hiking The Desert In High Heels (RightHandPointing), Anthropologist In Ohio (Main Street Rag Publishing Company) and The Cost Of Heat (Pecan Grove Press). An English-Polish reprint of The Scottish Café, Kawiarnia Szkocka, was published by Opole University Press in Poland.
Ryan C. Christiansen is an MFA candidate at Minnesota State University Moorhead in Moorhead, Minnesota. He is a career journalist and technical writer. He lives in Fargo, North Dakota.
Gretl Claggett, originally from Hannibal, Missouri, holds an MFA in poetry from Sarah Lawrence College, an MFA in nonfiction from Goucher College, and an MFA in theater from Western Illinois University. After an acting career On- and Off-Broadway, then a stint as a corporate video/show producer, she worked for a decade as an account executive at an incentive-marketing agency. Her poetry and prose have appeared in the Atlanta Review, BigCityLit, the Greensboro Review, Heliotrope, Lumina, Mangrove, New Millennium Writings, Rattapallax, The Same, and the anthologies Chance of a Ghost (Helicon Nine Editions, 2005) and Submerged: Tales from the Basin (StepSister Press, 2008). A 2008 Pushcart Prize nominee, she is represented by Kuhn Projects and shopping her corporate memoir DO THIS, GET THAT.
Tony Connor grew up in the north of England. He left school at fourteen and worked as a textile designer for sixteen years. From 1971 to 1998 he was a professor at Wesleyan University, Connecticut. The latest of his nine volumes of poetry, Things Unsaid: Selected Poems 1960-2005, was published by Anvil Press in 2006. A number of his plays have been performed on the London stage.
Robert Klein Engler lives in Des Plaines, Illinois and sometimes New Orleans. Many of Robert's poems and stories are set in the Crescent City. His long poem, The Accomplishment of Metaphor and the Necessity of Suffering, set partially in New Orleans, is published by Headwaters Press, Medusa, New York, 2004. He has received an Illinois Arts Council award for his "Three Poems for Kabbalah." If you google his name, then you may find his work on the Internet. Some of his books are available at Lulu.com. Visit him on the web at RobertKleinEngler.com.
Margot Farrington's second poetry collection, Flares and Fathoms, was published by Bright Hill Press in 2005. She is the recipient of poetry fellowships at Norton Island (2009) and the I-Park Foundation (2010). Recent poems can be found in the Meadowland Review and Tiferet (Poet's Corner online), and another is slated to appear in the Broome Review. A reading and interview recorded in 2010 may be accessed via the archives of Art on Air International Radio.
Gerald Fleming's poetry and prose poems have appeared widely over the past thirty years. He has won numerous awards and fellowships, and between 1995 and 2000 he edited and published the literary magazine Barnabe Mountain Review, whose archives can be found at U.C. Berkeley's Bancroft Library. His book of poems Swimmer Climbing onto Shore appeared from Sixteen Rivers Press in 2005, and a book of prose poems, Night of Pure Breathing, will appear from Hanging Loose Press. He taught in the San Francisco public schools for thirty-seven years, and has published three books for teachers, the most recent of them Rain, Steam, and Speed (Jossey-Bass/Wiley).
Lesleigh Forsyth is an editor at the Westchester Review and has published poetry previously in BigCityLit, as well as in Lumina, Nimrod, Rattapallax, Sarah Lawrence Review, and the anthology Grief and the Healing Arts: Creativity as Therapy (Baywood Publishers, 1999). Her work was nominated for a Pushcart Prize in 2010. An avocational cellist and choral singer, she lives in Larchmont, NY.
Daniel Harris was born in Chicago, Illinois in 1943. He is a life long musician and artist. He studied art at the Art Institute of Chicago as a teenager. He began finger painting on an iPod Touch after rotator cuff surgery in 2009. He is a founding member of IAMDA (International Association of Mobile Digital Artists. He finger paints under the name Anatoly Gringovitch. More of his work is posted here: http://www.flickr.com/photos/40980861@N02/
Patrick Henry: Born 1938, Yorkshire, England, Irish parentage. Customs Officer London, Royal Airforce Draftee, Cyprus, 1957-59. Wrote poetry in London, Paris, Cornwall; worked construction, farming, factory, café, bookshop jobs. Published On the Track, Peterloo Poets 1971. Published translations of Fruits of Winter, Prix Goncourt, 1970 and Women of The Celts, Cremonesi, 1975. Adult student at University of Wales, University of East Anglia, Trinity College, Hartford Connecticut during 1980s. Painting exhibition Paris, 1998. Poetry Reading Tour in New York 2001 arranged by BigCityLit. Painting Exhibition, Australia, 2003. Poetry Reading and Painting Exhibition tour New York State, 2004, arranged by The Author's Watermark and Poets & Writers. Poetry and prose featured in BigCityLit and in www.thisisull.com (UK website), 2001-2007. He is a contributing editor of the magazine.
David M. Katz's new book of poems, Clains of Home, Poems 1984-2010, will soon be published by Dos Madres Press. His poems have appeared in the Cortland Review, The New Criterion, the Paris Review, Poetry, the Raintown Review, Shenandoah, Southwest Review, and elsewhere. He is also the author of The Warrior in the Forest (House of Keys, 1982).
George Kunze is a self-taught photographer who is known for his unique vision and impressionistic style. He has been exhibiting and selling his personal work internationally since 1990. He has enjoyed a few solo exhibitions. The most recent being, "The Nature of New York"- 3D Center of Art and Photography, Portland, OR, "Winter in New York"- Revolution, NYC, "China: At the Turn of the Century" - Berkshire Artisans, Lichtenstein Center for the Arts, Pittsfield, MA, "Recent Portraits"-Devereux Demetriad, N.Y.C. and "The Color of Light"- Cambridge Technology Partners, N.Y.C. His piece "Tribute, NYC" was included in the Grolier Online Encyclopedia 2003, Educational Institution Edition, for their Sept. 11th entry. His work has also been included in various exhibitions nationwide including the "Berkshire Art Association 1995 Exhibition of Works on Paper" at the Berkshire Museum in Pittsfield, MA. Kunze's numerous awards for excellence in his portrait and illustration work include the 1995 Salmagundi Award from the Salmagundi Club in NYC, the 2004 Vesey Street Gallery Award and the 2004 Gloria & Irving Horowitz Memorial Award. Recently he was awarded by Fuji for his 3-D image "Light & Leaves". Visit his new web site: http://www.studio606photographics.com/
Gerry LaFemina's latest book is Vanishing Horizon (Anhinga, 2011). He is the author of many other books of poetry and fiction. He directs the Frostburg Center for Creative Writing at Frostburg State University, where he also teaches. He divides his time between Maryland and New York.
Kim Lasky is writing a collection of poems inspired by science with the support of an Arts Council award and informed by her time as writer in residence in the Physics and Astronomy Department at Sussex University, where she teaches creative writing. Her poems have appeared in various U.K. magazines, including Agenda, Seam, and The Frogmore Papers; her chapbook What It Means to Fall was published by Tall Lighthouse Press in 2006.
Mitch Levenberg has published essays and short fiction in such journals as The Common Review, Fiction, The New Delta Review, Fine Madness, The Saint Ann's Review, Confluence, The Assisi Journal, and others. His collection of stories, Principles of Uncertainty and Other Constants was published in March 2006. He has won two Honorable Mention Awards (2004, 2009) for his essays on his father's experiences in the Philippines during the Second World War. One of these essays, "Butterflies and Lepers," was published in the anthology Pain and Memory (2009) edited by Gregory Tague. Another of his essays, "The Plain Brown Envelope," was published in the anthology Common Boundary: Stories of Immigration also edited by Gregory Tague. Two of his stories The Pen and The Line will be appearing in the forthcoming issue of The Same Press magazine. He teaches writing and literature at St. Francis College and lives in Brooklyn with his wife, daughter and four dogs.
Quitman Marshall grew up in South Carolina, moved to Barcelona, then D.C., Amherst, New York City, and Paris. For most of the 1990's, he coordinated literary events at Charleston's Spoleto Festival. In 1996, he won P&W's Writers' Exchange Award. He was then already assembling notes and doing research for his long narrative work, Swampspirit, from which the essay in this issue of BigCityLit is taken. The book, while centered on a specific terrain around and within the Congaree National Park in central South Carolina, is a celebration of all swamps, undervalued, indeterminate, and often forbidding inland places, and the "swampness" that, despite all our efforts, pulls history and individuals into itself. His chapbooks include The Birth Gift, 14th Street, and The Slow Comet. Others of his manuscripts-in-process are What Made Us (poems) and The Bloody Point (novel). Since 2001, teaching in public schools and the local university, he has lived in Beaufort, SC, with his wife, Martine, and their children.
Lynn McGee poems appeared recently in The New Guard— one a finalist and another a semifinalist in that magazine's contest, judged by Donald Hall. Other poems of hers have appeared in the Bijou Poetry Review, Kennesaw Review, Laurel Review, Ontario Review, Painted Bride Quarterly, Phoebe, Pittsburgh Quarterly, Southern Anthology, The Sun, West Coast Review, and other journals. Her chapbook Bonanza won the 1996 Slapering Hol national manuscript contest; she received a MacDowell fellowship and earned an MFA from Columbia University.
Philip Miller taught at Kansas City (KS) Community College and directed the Riverfront Reading Series in Kansas City. He lived in Mount Union, PA, where he edited The Same and co-directed the Aughwick Poet and Writers Reading Series. His poems have appeared or are forthcoming in Coal City Review, Cottonwood, Gargoyle, Home Planet News, the I-70 Review, Kansas Quarterly, Literary Magazine Review, the Mid-American Review, New Letters, Poetry, Poetry Wales, Rattapallax, and Thorny Locust. His sixth book of poems, The Casablanca Fan, was published in 2008 by Spartan Press. He co-edited the ghost-poem anthology Chance of a Ghost, from Helicon Nine Editions. His forthcoming collection, The Ghost of Everyday and Other Poems, will be published by Spartan Press, Kansas City, MO this spring. A tribute to Phil Miller can be found on The Sunday Best Reading Series blog: http://sundaybestreadingseries.wordpress.com/. He was a contributing editor of the magazine.
Robert Minhinnick lives in Porthcawl, South Wales. Besides Selected Poems (Carcanet, 1999), he has published nine poetry collections, including After the Hurricane (2002) and King Driftwood (2008), both from Carcanet, and several volumes of essays. In 2003, Carcanet issued The Adulterer's Tongue: An Anthology of Welsh Poetry in Translation. His debut novel, Sea Holly (Seren, 2007), was short-listed for the 2008 Ondaatje Prize. Seren will publish a collection of short stories, The Keys of Babylon, later this year. Cofounder of the charities Friends of the Earth and Sustainable Wales, he edited Poetry Wales from 1997 until 2008.
Martin Mitchell, former editor of Rattapallax (2001-06) and of Pivot (1983-98), reviewed films for several publications, including After Dark for the length of its existence (1968-81). He is a contributing editor of the magazine.
Mary Noonan teaches French literature at University College Cork, Ireland. Her poems have been published in the Alhambra Poetry Calendar (2010), Best Irish Poetry 2010, Blackbox Manifold, The Captain's Tower: Seventy Poems for Bob Dylan at Seventy, Cork Literary Review, Cyphers, The Dark Horse, Penned, The SHOp, Southword, The Stinging Fly, The Stony Thursday Book, Tears in the Fence, Wasafiri, and Zoo Poems. She was awarded the Listowel Poetry Collection Prize in June 2010.
Chris O'Carroll is a native of Cambridge, Massachusetts. His poems have appeared in The Barefoot Muse, Bumbershoot, The Chimaera, Folly, 14 by 14, Iambs & Trochees, the Literary Review, Measure, The Oldie, the Raintown Review, The Spectator, Tilt-a-Whirl, and Umbrella, among other print and online journals. He has received two Pushcart Prize nominations and one Best of the Net nomination. A member of Actors' Equity, he has also performed at numerous stand-up comedy clubs.
Before joining The San Diego Union-Tribune in 1998 and after working for a half dozen newspapers around the country, Peggy Peattie spent two years at Ohio University on a Knight Journalism Fellowship, teaching and earning a Master's degree in Visual Communication Management. She won the first professional Alexia Foundation Grant for World Peace and Cultural Understanding in 1998, and has taught international photojournalism in Bulgaria and Hungary, workshops at Western Kentucky University, University of Missouri, San Jose State University and Ohio University, and photography for the Wounded Marine Career Foundation, an organization introducing careers in the film industry to wounded veterans of the Iraq and Afghanistan wars. Peattie was named Greater Los Angeles Press Photographer of the Year five times in a row, and was runner-up California Photographer of the Year twice. A judge for the Photographer of the Year international contest in 2000 and 2005, as well as for College Photographer of the Year twice, she also contributed images to the following books: America 24/7, California 24/7, Day in the Life of the American Woman, and America at Home. She has had assignments in Vietnam, the Middle East, and all over Mexico, but her concentration is on community journalism, telling the stories of those who traditionally have no voice. Her self-published book, Down in Dixie (2004), explores deeply rooted attitudes in South Carolina about the Confederate flag, and the fight to bring the banner off the State House dome.
Charles Pierre is the author of three poetry collections: Green Vistas (1981, 2009), Father of Water (2008), and Brief Intervals of Harmony (Finishing Line, 2010). Over the past thirty years, his work has appeared in numerous literary journals in the United States and Canada, including Appalachia, Avocet, Common Ground Review, Green's Magazine, Long Island Quarterly, The Lyric, and Rattapallax.
Lisa Rhoades is the author of Strange Gravity, a collection of poems published by Bright Hill Press in 2004. In addition to writing and teaching poetry, she works as a pediatric nurse. She lives in Staten Island, NY.
Maurice Riordan's most recent collection, The Holy Land (Faber, 2007), received the Michael Hartnett Award. Previous collections, A Word from the Loki and Floods, were nominated for the T.S. Eliot Prize and the Whitbread Award. Other books include A Quark for Mister Mark: 101 Poems about Science and Hart Crane, which appeared in Faber's "Poet to Poet" series. Born in Lisgoold, Ireland, he lives in London and teaches at Sheffield Hallam University.
Neil Rollinson has published three collections of poetry with Jonathan Cape: A Spillage of Mercury (1996), Spanish Fly (2001), and Demolition (2007). A National Poetry Competition winner in 1997 and recipient of a Cholmondeley Award in 2005, he has been writer in residence at Wordworth's Dove Cottage and at Manchester's Centre for New Writing.
David Romtvedt teaches in the MFA program for writers at the University of Wyoming and serves as the state's poet laureate. His books include Moon; Free and Compulsory for All; How Many Horses; Windmill: Essays from Four Mile Ranch; A Flower Whose Name I Do Not Know; Crossing Wyoming; and Some Church. He is the recipient of the Wyoming Governor's Arts Award, a Wyoming Arts Council Literature fellowship, the Pushcart Prize, the National Poetry series award, and two NEA fellowships in poetry and music. He lives in Buffalo, Wyoming, and is a member of a band, the Fireants, that plays "dance music of the Americas."
M. A. Schaffner is a retired federal bureaucrat, living in Arlington, Virginia, with poetry recently published or forthcoming in Dalhousie Review, Illuminations, Magma (U.K.), Poetry Ireland Review, and Stand (U.K.). Other work includes the collection The Good Opinion of Squirrels (Word Works, 1997) and the novel War Boys (Welcome Rain, 2002). In his spare time he serves as a soldier in the Union Army.
Wendy Sloan is an attorney living in New York City. Her poems have appeared in Blue Unicorn, Measure, Mezzo Cammin, The Raintown Review, and Umbrella Journal, among other publications. A translation (Leopardi) was published in The Chimaera. She was a finalist in the 2006 Howard Nemerov Sonnet Award Competition.
Jared Smith has 9 volumes of poetry to date, and his Collected Works: 1972-2011, is forthcoming from NYQ Books. His web page, with links, freebies and so forth included, is at www.jaredsmith.info.
Matthew Sweeney's most recent publication is a retrospective selection, The Night Post (Salt, 2010); his most recent individual collection is Black Moon (Cape, 2007). Other publications include Selected Poems (Cape, 2002) and Rosa Milch (Berlin Verlag, 2008). Poems of his recently appeared in the London Review of Books and The New Yorker.
Melinda Thomsen's poetry and book reviews have been published or are forthcoming in journals such as Poetry East, Big City Lit, New York Quarterly, Home Planet News, Elysian Fields Quarterly, Alimentum, Heliotrope, The Same and the anthologies Blues for Bill: A Tribute to William Matthews, Spring from Gatehouse Press Ltd. in Great Britain, Token Entry —NYC Subway Poems and In the Black/ In the Red from Helicon Nine Editions. Finishing Line Press published her chapbook Naming Rights in June 2008. Her next collection, Field Rations, will also be published by Finishing Line Press. She received her MFA at Vermont College of Fine Arts in January 2011 and is a contributing editor of the magazine.
Bonnie Walker is a writer, editor, and photographer who lives in New York City. She teaches at Mercy College.
George Wallace is author of nineteen chapbooks of poetry, including Poppin' Johnny (Three Rooms Press, 2009). He is editor of Poetrybay, Poetryvlog and other publications.
Gordon Walmsley grew up in New Orleans but has lived in Europe for the past 25 years. He has published five books of poetry, the latest being Touchstones, "a journey through poems in xenophobic times" (Salmon, 2007), and edited Fire and Ice: Nine Poets from Scandinavia and the North (Salmon, 2004). He edits www.copenhagenreview.com, a magazine in five languages: English, Danish, German, Norwegian, and Swedish.
Sarah White's latest publication is Alice Ages and Ages (Blaze Vox, 2010), a book of variations. She lives, writes, and paints on the Upper West Side.
Gary J. Whitehead's poetry appeared recently in The New Yorker and was featured on Garrison Keillor's NPR show "The Writer's Almanac." He teaches English and creative writing at Tenafly High School in New Jersey and lives in New York's Hudson Valley, where he also constructs crossword puzzles, many of which have appeared in the New York Times.