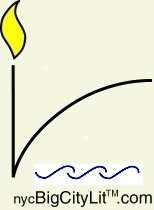 Essays


Spring 2010
The Conscience of Vienna
An extract from Facing the Music

by Patrick Henry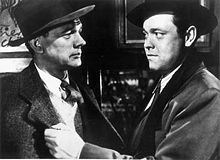 Joseph Cotten as writer Holly Martins (left)
and Orson Welles (right) as Harry Lime
in
The Third Man
(1949).
Wikipedia:
http://en.wikipedia.org/
wiki/Orson_Welles
The way opened to visit great old cities of Central Europe, after the collapse of the Soviet Union in 1990, when the Iron Curtain came down, or maybe rolled up, and the satellite countries of the Red Empire were released, soon to join another alliance, the European Union, a move regarded nearly as disastrous as their last situation, in the view of the UK conservative elements. No kind of empire or joint sovereignty is worth its salt when not headed by England, they believe. But I do not think that way.
Yet my first destination was a city never shrouded by the Iron Curtain, though long surrounded by many other great fronts of menace and intrigue, and still so today. Vienna verged close to that chain of places, now free to be assessed together. Imperial capital of the Hapsburg dynasty, falling at the First World War: on the eve of World War Two, it became one of the first prizes falling to the rise of Hitler, who grasped it for many reasons, some personal, due to become clearer still.
In 1945, retaken by the Western Allies, Vienna became a four-zoned city for almost a decade, shared by USA, Britain, France, Russia; a factor exhibited in the Carol Reed Orson Welles' film "The Third Man," and other movies of the time. Its unique position in the war had protected it from much damage, and its splendour remains.
The EU position now means that the rail systems become almost that of one country for some purposes, such as mine, buying a month-long pass to easily pass through all these interiors. From London, a night sleeper arrived in the fresh morning air near the Alps, wooden chalets of snow-clad villages giving way to the city at its Western Rail Terminus. Lodging here would be handy for moving on again, and give low prices yet short subway access to the centre, where room prices come dear. In an hour of searching, I found no vacancies. Moves to central areas seemed needed. Then a sign like a finger pointed under a viaduct and down a steep street. It said "Hotel Eberbrau." Wild Boar Tavern? Not in forest, yet a dense, possibly dangerous rough district, where scenes from "The Third Man" could unfold.
The Manager had a room at twenty-seven Euros, low as hostel charges, but it proved well furnished, with a first floor view from a corner window down that intriguing street. The reception desk was part of the long bar counter, serving good draught beer at low prices. Had I luckily found the ideal spot?
"You wish to get to Karlsplatz?" The Manager said, and scribbled down directions. Broad-set with a large head and intelligent eyes behind spectacles, he spoke crisply in English. "You are here to find us out? That is not easy, but we'll take you in."
"Your English is perfect, even jokes in my language," I observed.
"Part of the service," he said. "We make the jokes in everybody's language, then we have our own ambiguities, in words, and in everything else." This was my first visit? "Why leave it so long," he asked, hearing I travelled much. "We are not the West or East of Europe, but dead centre, yet still much alive, keeping an eye on everyone."
"I especially came for the opera and symphonic music. In Karlsplatz I hope to book tickets. The great classical composers lived here, their work lives," I explained.
"Very true, and fine, if you like the Classical. I prefer the Baroque, truer, less emotional and turbulent," The Manager remarked.
I answered: "Palestrina, Monteverdi, Gluck, you mean? I know them too. I can see your point."
"Then we have an understanding, mein herr. But do not neglect any of the classical figures, more prominent in Vienna, the pride of our city, among other things." He glanced at a garish woman in the doorway, who murmured Guten Tag, as I left. Up the tense grey street back under the viaduct, liaisons might meet in the shadows. Across scrubby ground trying to be parkland, loomed the isolated façade of a subway station, reminiscent of an Edward Hopper painting. Four stops took me to Karlsplatz.
No tickets remained for that evening's performance of Mozart's "The Magic Flute." I cursed this bad luck. The piece would be perfect to launch my visit, but would not play again for another week. I secured a seat for Wagner's "Siegfried," tomorrow evening, but the composer's "Lohengrin," staged the next night, was also full. But this evening featured a Mozart potpourri recital at a different concert hall. Musicians would use costumes and instruments of the period.
From my place far back in the stalls, I watched the enthusiastic small orchestra appreciated by an also lively, bubbling audience. Extracts from suites and symphonies robustly despatched, gave way to several scenes from "The Magic Flute," two solo singers cavorting before the orchestra on stage. Much seemed amiss: the flavour reminiscent of Christmas pantomimes in England: Disney-type enjoyment for family consumption. This was not the Mozart I had longed to catch in his native Austria during the half century I had been a devotee of Classical music.
Worse would follow. The conductor's floppy wig and droopy dressing gown, meant as period dress, gave the air of a low-grade portrayal of Moliere's "Hypochondriac." His quirky baton waving struck one as the training of circus dogs to beg and bark. Approaching the finale, he vanished into the wings, returned minus baton, carrying a tall shiny drum, which he banged with fat-ended drumsticks. Once I heard the great American drummer Buddy Rich say, "You do not beat a drum. You play it." But this Austrian had never been in that school. Now the band, which this outfit descended into, roared a triumphant march tune. The conductor strutted, marking its time. Even Mozart could not be blamed for this moment, if for any of the fare this evening.
That piece was by Johann Strauss, darling hero of Vienna, his silky dance tunes entrancing most people, though not all. This audience got to their feet and clapped hands along in time to the noise. A sports stadium would not overhaul such vigour.
Sunk in my chair, I counted the long minutes ticking off until escape would be possible. The row in front held large standing figures, making a welcome screen. But one man caught sight of my exceptional seated presence, opting out of the joy. "Oop, mein herr," he yelled, as if I was yet another strange circus performer, adding "Where are you from, America?" I said Great Britain was my place of origin. He said: "Great who? Once you were so, your possessions and armies great. But so were ours, in Vienna. But now we still have the splendour and enjoyment of Johann, while you are sad, now you are left with nothing." Sadness, so Mozartian, means lots to me.
Out in the bare night streets, I made for a pub nearby. A tall young man came out of a side alley, in broken English, trying to sell something. I waved him aside and hurried on. Then an older, stocky fellow loomed up from the dark, windowless street ahead. "Police" he announced, flashing an I.D. wallet too fast to glimpse properly. "Did he sell you Euros?" he asked, gesturing at the young man behind.
"No. I don't want any. Only need to reach a pub in the next street," I explained.
"Wait! You must answer. Have you got Euros or credit cards from this man?" He turned to the other. "I know you. Give me any cards on you." These he examined and demanded the pin numbers, which he clicked into a mobile phone. "Seem to check out. Now you show me your wallet," he snapped at me. Impressed and scared by his brisk methods, I complied. He asked for pin numbers on the cards and I spoke one, then suddenly felt warnings, said I could not remember the other one. It was new and I must re-apply for the code. This had nearly happened yesterday, and now I grasped this excuse to avoid giving more away. He checked the one pin, and said it was "OK," whatever that meant. He fingered my Euros. I said there was a receipt for them, from the London currency office. He nodded, said he was also checking for traces of drugs. He handed back the wallet "Watch out for trouble in Vienna," he said. Hurrying off, I glanced in my wallet, one card had gone plus most of my Euro notes. The penny dropped. They were no cops. The street was empty. They vanished.
Reaching the pub, I called for a beer first, then use of a phone. A young customer pulled out a mobile, clicked on it, said the police were on their way. Out of my ravaged wallet I drew a slip of paper bearing the bank emergency number. "Get this for me." I'd pay for the call to London, to stop the card.
He said, "Don't worry. Calls are cheap enough, compared with robbery." He got a reply, and I warned the international bank service. The crooks had gained fifteen minutes to do their worst. One hundred Euros cash gone, but they could yet hit wall machines.
The real police, maybe, burst in, uniformed, keen as Keystone's finest. Another comic opera version of events might unfold, the Mozart farrago, and the back street crime drama had seemed two acts hard to follow. The two young officers noted details; sounding unhopeful of catching or recovering anything from the scam. Maybe trainees were sent to cover these tourist idiocies: a cosmetic presence?
Back at the Eberbrau Hotel, beer flowed, vice progressed. The Manager presided over it all: through most of the day and all night. The Conscience of Vienna. Clients blew in with other street girls, slim but very tall, in black leather, moving upstairs.
Hearing of my adventures, The Manager almost smiled at the Mozart misfortune, and almost glinted sympathy at the false copper scam, in his wide, grey owlish eyes. "Vienna is many things. You have collected quite a few on your first day, but this has not ended. Could have been worse. That man at the concert might have picked you up and shook you like those drumsticks, beating out his sense of pride and triumph. Austrians are passionate and determined, robust as much as sensitive, with their genius for music and art. They don't like outsiders, dissenters, who sit apart."
He went on, "Those men robbing you don't sound Austrian. Our crooks are different. Since the borders opened now the EU has grown, a rash of danger spreads westward. Romanians get in, their gangs ply robbery, even on highways right here. Motorists have been shot, mere days ago."
I thought of people enjoying the real Magic Flute, while I suffered the pastiche version, and underwent the Romanian menace in dark alleys. My first hours in Vienna were not all rosy, but this hotel and bar was a welcome refuge, and tomorrow Wagner's "Siegfried" held great promise, although the Mozart Requiem at Karlskirch next morning was another sell-out that I would miss.
"Hard luck to miss the Requiem," The Manager consoled, pouring me another beer. "But I have a solution." He always did. Another church to the north of the city centre, would perform a Mozart Solemn Mass, at the same time as the Requiem in the Karslkirch. That district would further interest me in its multiracial composition.
Midnight on the following day I returned to the bar of Hotel Eberbrau. "How did things go today, mein herr? No trouble, I trust?" The Manager said. First I had been to the police station in this area to confirm my reporting of the crime in the centre. Initially they had no knowledge, then a glamorous young blonde inspector brought up my case on the computer. Is all of Vienna packed with appealing powerful heroines in positions of danger? I filled in and signed her questionnaire. Expectations of solution sounded bleak. Her eyes shot me traces of sympathy, or pity.
The Mozart oratorio had proved thrilling. Before and after, I had explored the fascinating quarter, part Jewish, part Greek, part long time university complex. Kosher stores, Orthodox churches, college courtyards: Vienna holds the sense of an ageless refuge for all civilizations. Further north, in the inner suburbs, the museum of Sigmund Freud located at his old apartment and consulting room. Coats on hall pegs, many books and historic photographs, all gave in the silent, musty atmosphere, a sense of that moment in 1938 when he left for London as Hitler's forces closed in. I sat in the waiting room, imagining being on the verge of his examining, in a way I had once been from treatment by one of his followers.
Then I searched for an art collection supposedly housed in a building behind Schillerplatz, where loomed the statue of that German playwright who thrived in this city, wrote the play "Robbers," reminding me of the drama striking one day ago. At his back, I penetrated a gloomy building, packed with anonymous doors and unfathomable corridors. Harry Lime or Joseph C. could have spent mental lifetimes in here negotiating absolutions. On the top floor, a mahogany door with brass handles and a polished plate displaying the name sought, opened at a knock.
Given its small, apartment-size area, this museum houses probably the most vital art collection in the world. One room has three works by Hieronymus Bosch, including a version of "The Garden of Delights" triptych and two Biblical portraits by Cranach. Three other small rooms have merely a few Breughels, Durers, Rembrandt. One felt to have strayed into the secret hoard of a mysterious millionaire; liable to be found out any second, as a nobody intruder, an alien creature of alleyways, abused by robbers, swept down the gutters of Vienna with the dregs and whores and losers. Smart attendants looked over my head, as if the palace guard seeing nothing, unless danger struck.
"You found The Academy," The Manager said, knowing everything. "They rejected Hitler twice, as architecture and painting student."
"They let me in for an hour," I remarked.
The Manager said: "If they had let in Adolf, might the world have turned out differently?"
Then I related my time at the opera for the intriguing "Siegfried."
"Five hours of sheer delight for you, mein herr. But in five minutes I would have dropped off to snore, or dropped out for a beer. But you have caught the real Mozart, thanks to myself, and now got the big beast of Wagner out of your system," he said.
"Not exactly. Thanks for your directions, but I have taken one of my own, and am off to see "Lohengrin" tomorrow night. It also was sold out, but a man in the audience for "Siegfried" heard of my problem and used influence to get me a ticket," I said. "He was broad with a large head and confident manner, a real Austrian, we talked of the Classics. His name is Waldemar. I doubt I'll see him again," I informed The Manager.
"Influence? Waldemar, he called himself? You shook hands? Maybe you will meet again," The Manager predicted.
In a small opera box of six seats, I found Waldemar occupying one next to my own. From one intermission, we were the first ones back, two couples from our box still lingering at the bar or the toilets. He showed me a book on opera history, open at the page for "Lohengrin," the strange story of a planetary alien come into a place of conflict in our world, encountering a fateful princess. The book was a gift for me, to read on the train to Prague tomorrow. Had I told him I was bound there? I did not remember that. On the subway back to Hotel Eberbrau I looked in the book to find an unsealed envelope near the back, inscribed in pen "Victor". I should have returned it, somehow, but curiosity made me read the letter inside. It said that Victor was my name now. In Prague I should book for "La Traviata," on at the opera all this week.
On the poster for this show in the main foyer, I should write in pen in small letters, "Victor" — then the date, time, seat number of my ticket. "Enjoy Prague, and all my calls onward," it said, and signed off "Waldemar." I had come to Central Europe mainly for the music. The tunes now playing here were turning very strange.
Note: Facing the Music is overall title for travel memoirs of experiences in several capital cities of Central Europe in 2008, soon after many of them had left the USSR and joined the EU. Classical music, art and history are the main features experienced, but some political and social factors occur. A mystery thriller element arises, through enigmatic contacts who turn up. The eventual explanation is not treasonable, criminal or violent, but part of a cultural or economic viewpoint trying to probe, unravel, and perhaps criticise the character, aims and dangers of the EU organisations.
Patrick Henry: Born 1938, Yorkshire, England, Irish parentage. Customs Officer London, Royal Airforce Draftee, Cyprus, 1957-59. Wrote poetry in London, Paris, Cornwall; worked construction, farming, factory, café, bookshop jobs. Published On the Track, Peterloo Poets 1971. Published translations of Fruits of Winter, Prix Goncourt, 1970 and Women of The Celts, Cremonesi, 1975. Adult student at University of Wales, University of East Anglia, Trinity College, Hartford, Connecticut during 1980s. Painting exhibition Paris, 1998. Poetry Reading Tour in New York 2001 arranged by Big City Lit. Painting Exhibition, Australia, 2003. Poetry Reading and Painting Exhibition tour New York State, 2004, arranged by The Author's Watermark and Poets & Writers. Poetry and prose featured in BigCityLit and in www.thisisull.com (UK website), 2001-2007. He is a contributing editor of the magazine.