nyc

BigCityL

i

t

.com

the rivers of it, abridged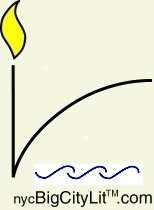 Essays


Fall 2010
Prague Springs Gates Open
An extract from Facing the Music

by Patrick Henry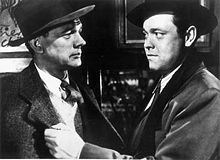 Joseph Cotten as writer Holly Martins (left)
and Orson Welles (right) as Harry Lime
in
The Third Man
(1949).
Wikipedia:
http://en.wikipedia.org/
wiki/Orson_Welles
From the rail terminus my tram crossed an old bridge across the shining Vltava River, above where the great castle opposite on the hillside, dominated the Czech capital where Kafka and Rilke had lived, but wrote in German. My new area would be found near this stop by the riverbank at the State Opera House, very convenient!
In a narrow, steep street, I found the house number and waited outside. Ten minutes later, my contact walked down the street at the time of the rendezvous. He shook hands: Karl Weiss, an agent for property lets. He showed me to the third floor. A bureau at the rail station had suggested this apartment, better value than hotels. Read Essay
Paul Delvaux: Sleepwalker or Daydreamer?

Museum Paul Delvaux
St.Idesbald-Koksijde, Belgium

by Valery Oisteanu
Only two decades ago, Paul Delvaux was painting from memory, having lost most of his sight. He would stand in his studio, looking like a fisherman in a sleeveless shirt, with a cigarette hanging from his lip, painting mermaids and daydreaming in the garden of his studio. Delvaux (1897-1994) was born to be a painter, and he pursued his muse to the very depth of darkness.
The Paul Delvaux Museum can be found in the idyllic setting of the old Het Vlierhof (hotel/restaurant) in the garden in Saint Idelsbad, on Belgium's northern coast. The facility opened in 1982 and has amassed the largest single collection of the artist's paintings. My visit was a very personal experience: I became immersed in Delvaux's world. Parts of the collection alternate masterpieces with some of Delvaux's personal belongings and cherished souvenirs. Then there is Delvaux's rediscovery of the Greek female nude, hypnotic images juxtaposed with contemporary settings such as trains — a subject of special interest to Delvaux, who never forgot the wonder he felt as a small child at the sight of the first electric trams in Brussels. All help create an absurd world populated by "Stepford wife"-like automatons. Read Essay